Disney's New Magic: With 'Frozen' the Mouse House Matures (in Mostly Good Ways)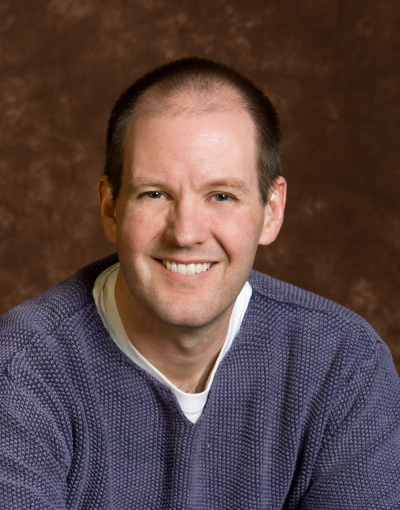 When I was about 8 years old, my dad took my sister and I to see a re-release of Walt Disney's Sleeping Beauty. Evil witch Maleficent terrified me, what with her legion of goblins and thorn-generating staff and ability to turn herself into a super-wicked dragon. Prince Phillip would've been completely overmatched had he not had three magic fairies on his side. They armed Phillip with magical weapons and went into battle with him—eventually helping him reach the Princess Aurora and plant True Love's Kiss right on her smacker.
It was awesome. Well, up until the kiss. But the magic battle was all an 8-year-old boy could hope for.
From the moment Mickey Mouse first stood on his hind legs and started dressing himself, Walt Disney has been associated with magic—the sort of magic intrinsically connected with a child's own bottomless imagination. Its closets are stuffed with marching brooms, its kitchens filled with singing dishes. And while all that magic kept some Christian families from embracing Disney's particular enchantments, many—like mine—found ways to navigate or excuse the movies' supernatural elements and enjoy the flicks as colorful, beautifully told fairytales.
But while few would dispute Disney's ability to spin an entertaining yarn, not everything about these old movies were strictly … magical. As an adult and Christian movie reviewer, I look at a movie like Sleeping Beauty with older, more jaded eyes, as I look at the more subtle stories it tells.
Oh, there's still much to appreciate in Sleeping Beauty, in some ways the most quintessentially Disney of Disney movies. Certainly its artwork is still stellar—both timeless and joyously bound to its original 1959 release. It's a resonant tale of good and evil, with even a small touch of Christian symbolism (Phillip's Shield of Virtue bears a Christian cross). And it is still, of course, a lot of fun.
But what's up with Phillip and Aurora falling in love after one afternoon together? I certainly don't want my daughter flipping for some guy after a dance in the forest, even if he is a prince. True Love's Kiss? Didn't we see that in another Disney movie? And what about all this magic? Can't anyone do anything without the help of a friendly fairy?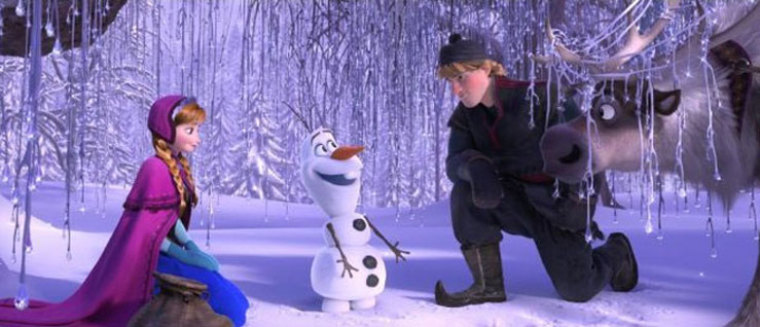 From the very beginning, Disney has told us to "wish upon a star," and most of its characters do just that: They wish. They hope. They sometimes fall asleep. And then, all their problems eventually vanish … as if by magic.
I've nothing against wishing or dreaming or true love or happy endings. These are all wonderful things that have a place in our lives. But I wonder sometimes whether we've let these messages sneak into our subconscious and color our world a little. Girls look for Prince Charming and ignore the perfectly nice guy in algebra class. Guys think heroes must swing swords when, in reality, it might mean just playing with their little brothers. We begin to believe our endings will always be happy if we just wish for them hard enough. We learn that love is about kisses, not commitment. Life is full of magic, we're told—and when we land in a cubicle or plow a stretch of life that seems less-than-magi magical, we feel a little cheated.
Maybe that's why I was so moved by Frozen.
It had been a while since Disney made a fantastic, five-star movie. For several years, the Mouse House has been overshadowed by its peer and partner Pixar, which has been turning out gems by the cartload. Up, Finding Nemo and the Toy Story flicks raised animated storytelling to new heights with nary a dash of pixie dust. These movies weren't about magic, but about relationships that felt (in spite of their outlandish trappings) strangely real: A boy and his toy. A father and son. An old man and his dearly departed wife. These were stories of true love with nary a magical kiss among them.
Perhaps it's no coincidence that, when Pixar's John Lasseter also began overseeing Walt Disney Animation Studios, a new depth of story began to infuse traditional Disney fairytales. In The Princess and the Frog, hard work is lauded and magic nearly leaves our two lovebirds making the best of it as amphibians (before an out-of-the-blue switcheroo gives us the obligatory happy ending). In Wreck-It Ralph, a videogame villain turns hero, reminding us that not every good guy looks the part.
Frozen, while not without its share of Christian controversy, seems to me like a beautiful blend of Disney's soaring fantasies and Pixar's rich storytelling. There is magic, but it causes more problems than it solves. There is a handsome prince, but he's not all he seems. Protagonists believe that True Love's Kiss can conquer all—but in the end, it's the love between sisters that saves the day.
In the land of Frozen, there are no magic wands to wave away problems, no fairies to fly to the rescue. The movie's saviors must rely on more realistic means of salvation: compassion, love and sacrifice. The same tools, it must be noted, that our own Savior used.
Disney is not a Christian company, of course. Evangelism is not in its business plan. But lately it's been using a different sort of magic not found in any wishing star. And that is welcome indeed.
***
Paul Asay has written for The Washington Post, Christianity Today, Beliefnet.com, and The (Colorado Springs) Gazette. He reviews movies for the Christian ministry Plugged In and wrote the Batman book, God on the Streets of Gotham (Tyndale). He lives in Colorado Springs with wife Wendy and his two children. Follow him on Twitter at @AsayPaul.