Disney's 'Queen of Katwe' on Life: Reset the Pieces and Play Again (Interview)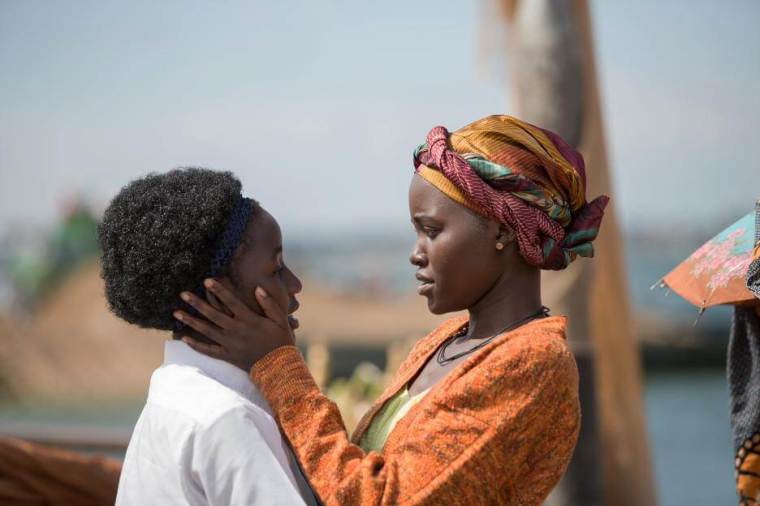 WASHINGTON — Disney's upcoming film "Queen of Katwe" tells the true-story of Phiona Mutesi (Madina Nalwanga), a courageous girl who sells maize (corn) in the dusty streets of Kampala, Uganda, and ultimately uses her mastery of the game of chess to become a champion in the game of life.
Upon reading a script for the film, Oscar winner Lupita Nyong'o, who portrays Phiona's mother, Nakku Harriet, told The Christian Post on Wednesday, "I just sobbed."
After the first 10 pages Nyong'o knew she wanted to be a part of the film, saying she hadn't ever seen anything quite like the story. An added plus was that Director Mira Nair, with whom she had worked with before, was attached.
The film opens as Phiona peeks through the gaps between the wood-slatted walls of a church in the densely populated city of Kampala watching children playing a game. With the encouragement of soccer player-turned-missionary Robert Katende (David Oyelowo) — who runs a chess club at the church — and the prospect of a cup of porridge, Phiona agrees to play with the others. A little girl who shows her the ropes profoundly says, "In chess the small one can become the big one."
Phiona quickly begins to master the game, drawing the attention of the children's coach, Mr. Katunde, who is mesmerized that the chess prodigy can anticipate eight moves ahead. He believes that Fiona could in fact become the best player in all of Uganda.
But, like most Disney films, although this is no fairy tale, the adversary rears its head. This antagonist is unlikely though: Phiona's mother, Nakku Harriet.
Nyong'o's graceful persona is transformed into Harriet's feisty, sharp-tongued character who is widowed after the death of her husband and has become a single and protective mother of four.
Harriet thinks that playing chess is gambling and doesn't want her children involved. But after some serious convincing from Mr. Katende, she finally relents.
Playing Phiona's mother was a challenge, Nyong'o admits, but a challenge that she welcomed. She told CP that she enjoys stretching herself as an actress.
She does admit, however, that playing Harriet was especially challenging since Nyong'o has no children of her own. The actress also says the fact that Harriet is living did present added pressure to get her charcter right, saying that her version of Harriet was a "representation" of the real woman during a short period of her life.
Nyong'o has learned to shrug off such pressures since her Oscar-winning performance as "Patsey" in "12 Years a Slave." She also told CP that because she has more financial security, she can be more selective about her projects, and that she simply "follows her gut." If her gut is any indication of picking good material then it has served her well.
When Phiona, aspiring to do more with her life, one day asks her mother, "Can you do big things from such a small place?"
Harriet discourages her daughter from dreaming too big, perhaps in a perceived effort to protect her, saying, "Don't think about such things. ... You will be disappointed."