Do Only Born Again Christians Have Free Will?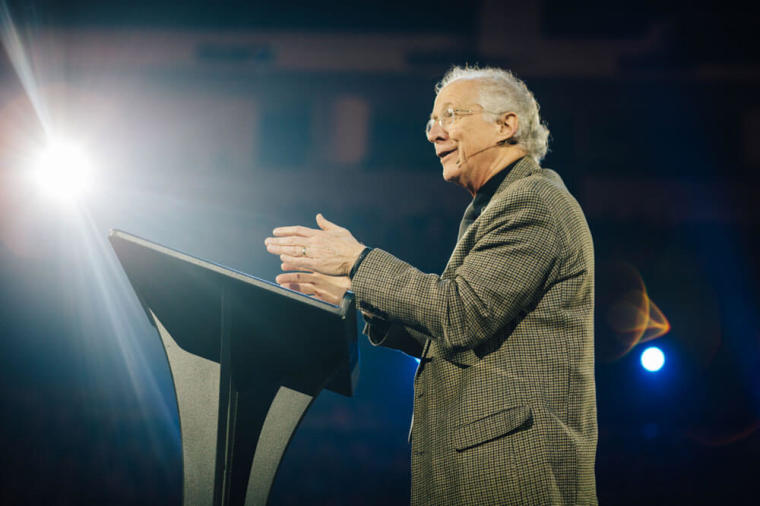 Reformed theologian and best-selling author John Piper said he believes "only those who are born again have free will," but two Bible scholars who identify as Arminian disagree with this perspective.
In an article posted Tuesday on Desiring God, titled "A Beginners Guide to Free Will," Piper, who's a five-point Calvinist, asserts that prior to salvation, such a choice of free will is impossible because human desire is enslaved by the power of sin.
Both Jesus and the Apostle Paul saw freedom this way, Piper said, noting that in John 8:32 Christ said: "You will know the truth, and the truth will set you free." And in Romans 6, Paul writes: "Thanks be to God, that you who were once slaves of sin have become obedient from the heart to the standard of teaching to which you were committed, and, having been set free from sin, have become slaves of righteousness."
"But the mystery that causes so many to stumble," Piper contends, is that "God is always decisive in such a way that man's agency is real, and his responsibility remains."
Piper encourages those who find the sovereignty of God and man's responsibility to be obedient to Him to be incompatible, to "focus on the actual teaching of the Scriptures" and "try not to bring philosophical presuppositions to the text (presuppositions like: human accountability cannot coexist with God's decisively working 'all things according to the counsel of his will,' Ephesians 1:11)."
Yet, is it possible for people to bring no assumptions or philosophical presuppositions when engaging the Scripture, as Piper urges Christians to do?
To further explore this and other questions, The Christian Post reached out to two Arminian theologians and professors who take a different view than Piper — Jerry Walls of Houston Baptist University in Houston, Texas, and Roger Olson of Truett Theological Seminary in Waco, Texas.
Arminians, unlike Calvinists, generally believe that man does not need to be born again before he can choose God of his own free will. Those who identify as such often argue that their theology is not about the interplay of the Divine and human will so much as it is about the character of God.
In an emailed response to CP, Olson said he disagrees with Piper and others who suggest that people should "interpret the Bible without any 'philosophical' presuppositions. The one presupposition I would insist that he and anyone else must bring to it is logic. If the Bible teaches what is strictly, demonstrably illogical, that part of it cannot be believed by anyone."
Olson continued: "Fortunately, I do not believe it does that. But I believe Piper's Calvinism requires a person to believe that. God loves everyone, but predestines some people — from eternity — to Hell? And God foreordained the fall which resulted in their being unable to hear and respond to the Gospel without being unconditionally elected and irresistably saved. Such a belief system destroys any reason to trust God to be truthful and reliable and good in any meaningful sense. That God could be lying to us."
Walls told CP that "both sides use philosophical concepts and analysis to define their view of freedom with precision."
Although freedom is limited before Christ regenerates and justifies believers, he added, "the more we grow in grace, the more truly free we become."
"Those who inveigh against philosophy and reason are advancing a philosophical position whether they know it or not, and the less aware they are of their philosophical assumptions, the more those assumptions actually control and constrict their thinking," Walls continued.
Olson, who used to teach with Piper at the Bethel University in St. Paul, Minnesota, wrote in a March essay on his blog titled, "John Piper Does It Again: My Response to 'The Self-centeredness of Arminianism," that he believes the Bible can be interpreted either way. And with the exception of the L in John Calvin's TULIP — which stands for "limited atonement" — Calvinism can indeed be derived from Scripture.
But Olson also believes in and has defended "free will when it comes to talking about sinners' ability to respond to the offer of God's grace."
"I have always defended free will," he said, "when it comes to talking about sinner's ability to respond to the offer of God's grace. And the key idea, presupposed everywhere in Scripture, is prevenient grace which, like [the] 'Trinity,' does not have to be stated explicitly to be true."
Walls concurred, noting that "even those who are unregenerate are given power to accept the Gospel or reject it. Unbelievers could not resist the Holy Spirit (Acts 7:51) if He was not working in their lives to enable them to believe."
Olson further explained in his blog that he tells his students when the Bible is not as clear as they would like to be, they "must look at all the options rooted in Scripture, good biblical exegesis, and choose the one that has the consequences you can live with."
"Then I tell them that there is nothing in the universe more important than God is good in some meaningful way and not a moral monster completely unlike Jesus who wept over Jerusalem because he wanted them to embrace Him but they would not," he added.
Piper concluded his post, saying, "Let the Bible speak fully and deeply. Trust that someday we will no longer see in a mirror dimly, but face to face, (1 Corinthians 13:12)."