Does Ephesians 5 Really Tell Women to Submit to Their Husbands? Evangelical Seminary Professors Respond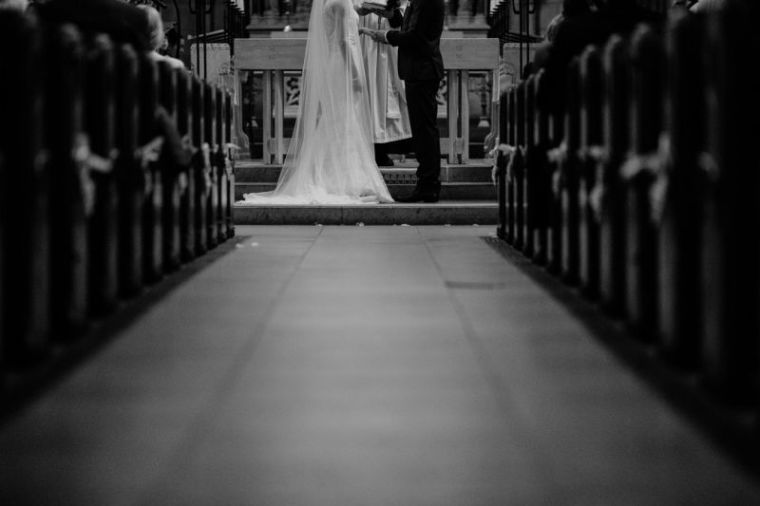 Professors from an evangelical seminary have taken issue with the common interpretation of Ephesians 5, arguing that it's oftentimes misused.
Ephesians 5 is a controversial passage in modern society, especially verses 22–24: "Wives, submit yourselves to your own husbands as you do to the Lord. For the husband is the head of the wife as Christ is the head of the church, his body, of which he is the Savior. Now as the church submits to Christ, so also wives should submit to their husbands in everything."
Sandra Glahn, associate professor in Media Arts and Worship at Dallas Theological Seminary who teaches a gender studies course, and Darrell Bock, senior research professor of New Testament at DTS, disagree with those who interpret the passage as meaning that wives must be subservient to their husbands.
In an episode of the DTS podcast The Table published online Tuesday, Bock referred to Ephesians 5 as a "counter cultural passage that has been misused."
"What makes that passage so famous and a bugaboo for some people is the word submission comes up. Only it's not submission for most people. For some people the word submission [is] a bad word. It's almost a four letter word," explained Bock.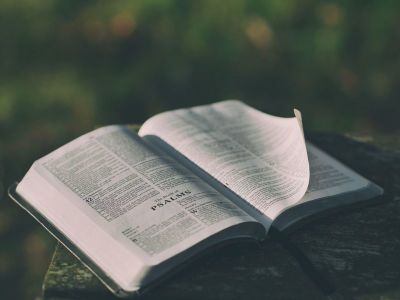 Glahn went on to explain that people reading the biblical passage should pay close attention to the verbs used in the scripture, especially for the husband.
"Often, when we look at the verbs, the wife gets submit, and it gets taught that the husband gets to lead. But that's not his verb. That verb is not there. His verb is love, and it's not phileo love, it's agape love, which looks a whole lot like submission," said Glahn.
"Submission is not a woman word, it's a human word. We are all called to live in submission to our Creator. And the beginning of that section is submit yourselves one to another."
Bock explained that, regarding the Ephesians passage, he has his students take out a sheet of paper, draw a line down the middle, and have one column be for listing "power" terms in the passage and the other for "service" terms.
"When it's all said and done, inevitably what I have is ... at least most often is ... there'll be one term that's on the power side. It's the term head. And then everything else is on this service column," Bock noted.
"We have failed to see that what is happening to this term is it's being reconfigured. It's being completely reconfigured by everything else that's being said over here. So I'm supposed to nurture, care, treat the body of this person as if it's my own body, et cetera. Everything is not about what this person can do for me, but about what I can do for this person."
Bock's and Glahn's analysis of Ephesians was one of many topics related to gender, the church, and the Bible in the podcast.
With Kymberli Cook of the Hendricks Center for Christian Leadership at DTS serving as co-host, the podcast also looked at issues pertaining to biblical femininity and how churches can shape ideas on manhood and womanhood.
During the theological discussion, Glahn offered warnings to churches about issues like using marriage as the sole identifier for manhood and womanhood.
"One of the assignments that we give our students is to Google churches that are writing manhood and womanhood curriculum or teaching that kind of curriculum," recalled Glahn.
"And they find, almost without exception, that churches creating these curricula have gone to the marriage verses to describe what's manly and womanly. And consequently it sends the message that you're not a complete man if you're not married, you're not a complete woman."
Glahn warned that this "sends the message that you're not a complete man if you're not married, you're not a complete woman. Instead of going back to the image of God, and looking at designs like Jesus and John the Baptist and Paul ... they're looking at, 'You have to get married.' Or at least it sends that subtle message."
Bock agreed with Glahn's concern, citing 1st Corinthians 7, in which Paul expressed a preference for celibacy so that one could focus their fullest energies on serving God.
"I think about how one of the rationales for Paul saying that given the choice to be single vs. being married he would advise on the single side of that scale, is the ability to be focused completely on serving the Lord faithfully," Bock said.
"That's telling you that the definition of who the person is, is defined by how they're relating to God, primarily, and what God asks of them, as opposed to anything else that surrounds them."