'Dog the Bounty Hunter' Star to Join West Virginia Mayor in Prayer Against Crime, Drug Trafficking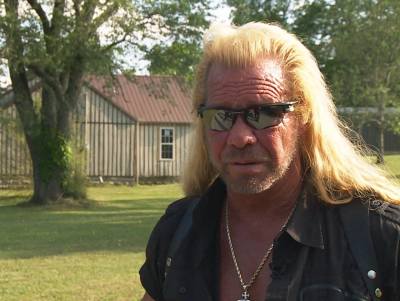 A West Virginia mayor received a recent surprise phone call from Duane Chapman, star of the now cancelled "Dog the Bounty Hunter" show, after he made a video pleading with his community to join in prayer to save their drug and crime-ridden small town.
Mayor Steve Williams posted the video last month intended to only reach religious leaders as well as Huntington neighbors and authorities. But now that Chapman, a self-professed born-again Christian heard his plea, Williams is hopeful that his message is reaching beyond his city's limits.
"I thought that was great of somebody in politics to be able to ask for divine intervention. I think that's what America is about is freedom of religion in every place," Chapman told West Virginia-based news station WSAZ 3.
He added, "It's not like all of the sudden in Huntington everybody woke up. One out of 20 people woke up doing heroin. It's not the local people that live there that are bringing it in and all that."
Chapman and his wife, Beth, called Williams to have a conversation about their thoughts on his call for churches to gather in prayer on Sunday, Sept. 7 as the month is known to be national alcohol and drug addiction recovery month.
Even though Chapman, who is in Nashville filming his new show "Dog and Beth on the Hunt," has no ties to West Virginia, he told the mayor he intended to stop in Huntington for a visit.
Williams said his prayer call has been resonating with people all over his region and now the country, due to his video going viral.
His prayer plea began as part of a holistic approach to fighting crime and came together after he spoke with a group of ministers he meets with regularly. In the video, Williams said that aside from law enforcement and neighborhood associations, it was time that the local faith-based community also get involved.
"I've been so consumed over the prevalence of drug violence, drug crime and also seeing the level of addiction," Williams said to the Herald Dispatch. "We obviously have to educate people not to do drugs to begin with. We have to have effective enforcement and we have to have treatment and recovery programs, but I have seen the power of prayer personally in my life."
"Prayer is so powerful," he added, "I can't imagine the power that would be unleashed if every church would take a moment to pray."
Williams also asked his city council to approve $500,000 budget to fund the local police department to combat drug trafficking, which they did. Police have arrested dozens of people since authorities implemented an initiative called "Operation: River to Jail."