DOJ appeals $230 million ruling holding gov't liable for Texas church massacre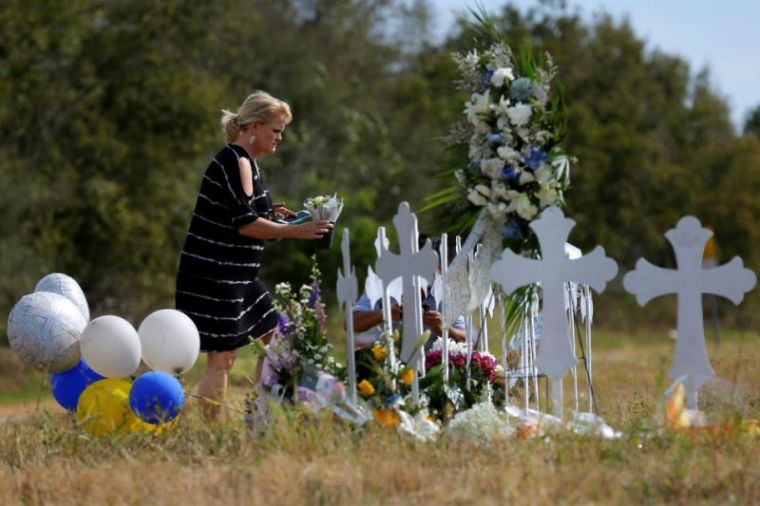 Less than a year after U.S. District Judge Xavier Rodriguez ruled that the government must pay $230 million to the survivors of the 2017 mass shooting at First Baptist Church of Sutherland Springs, Texas, the Department of Justice has filed an appeal, angering some.
"I'm feeling kind of hurt and abandoned and really disrespected," Juan "Gunny" Macias, 58, a U.S. Marine Corps veteran who was shot five times during the attack on the church told USA Today in response to the DOJ's appeal.
As the small congregation worshiped at First Baptist Church of Sutherland Springs on Nov. 5, 2017, former U.S. Air Force airman Devin Kelley, 26, began firing his Ruger AR-556 rifle inside the building shortly after the 11 a.m. service began.
Within minutes, 26 people were dead and 22 others, including Macias, were left with serious injuries. At least eight members of one family, including a pregnant mother, were killed. Kelley took his own life after the shooting.
Rodriguez ruled in February 2022, that the Air Force was partially responsible for the shooting because it failed to report to an FBI database that tracks criminal history, that when Kelley was discharged in 2014, he had been convicted of assaulting his wife and stepson.
The conviction, if reported, would have legally barred Kelley from purchasing or possessing a firearm. Kelley went on to purchase firearms from federal dealers over several years and used three of those guns in his attack on the church.
In the U.S. government's appeal filed on Jan. 9 and cited by The New York Times, Brian M. Boynton, head of the Justice Department's civil division, argued that their failure to report Kelley's conviction should not make them liable for the crimes he committed after he was discharged from the Air Force.
"That mistake is not a legally proper basis for imposing liability on the United States," or for finding the Air Force "more culpable for the deadly massacre than the shooter himself," Boynton argued.
The U.S. government withdrew from a mediation process with lawyers for the families of the dead church members and survivors late last year and decided to appeal the decision by Rodriguez.
Jamal Alsaffar, a lawyer for the families and survivors, told the New York Times that the decision was "a blow" to nationwide gun safety efforts and a "betrayal by their government."
"The families offered to settle this case for less than the judge's awards and far less than what the D.O.J. settled for in the Charleston and Parkland mass shootings, but they were rejected," Alsaffar said.
Dena Iverson, a spokeswoman for Attorney General Merrick B. Garland, told the publication that even though the government has filed an appeal it didn't mean they could not negotiate a settlement in the future.
"Although the formal mediation has now ended, we remain open to resolving the plaintiffs' claims through settlement and will continue our efforts to do so," she said noting that the government will "continue our efforts at an out-of-court resolution."