DOJ indicts 8 pro-life activists for obstructing Michigan abortion clinic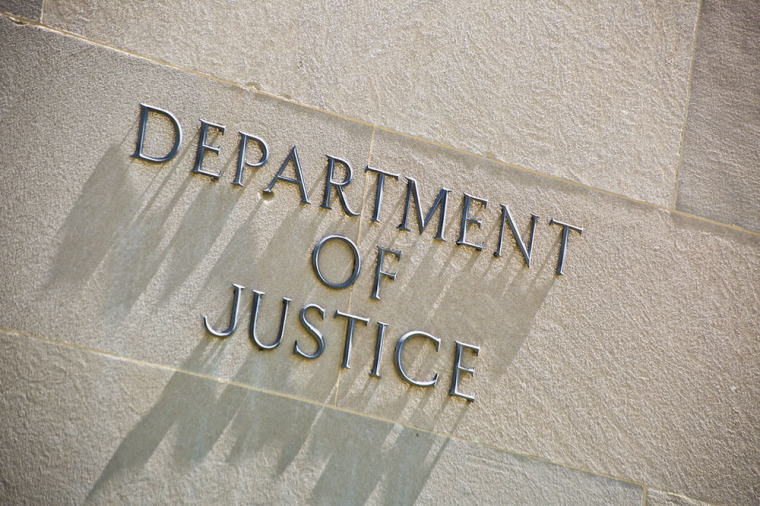 A federal grand jury indicted eight people accused of blocking access to an abortion clinic in Michigan. Two defendants were indicted for allegedly doing the same to a second facility elsewhere in Michigan. 
In a statement, federal prosecutors announced indictments against activists Calvin Zastrow, Eva Zastrow, Justin Phillips, Heather Idoni, Chester Gallagher, Eva Edl, Caroline Davis and Joel Curry for holding an August 2020 blockade of an abortion clinic in Sterling Heights.
The group was charged with violating the Freedom of Access to Clinic Entrances (FACE) Act and "engaging in a civil rights conspiracy," according to the U.S. Department of Justice. 
Idoni and Edl were also charged with violating the FACE Act for their alleged connection to an April 2021 blockade of an abortion clinic in Saginaw.
"The indictment returned by a federal grand jury alleges that on Aug. 27, 2020, all eight defendants engaged in a conspiracy to prevent the Sterling Heights clinic from providing, and patients there from receiving reproductive health services," stated the DOJ.
Gallagher allegedly advertised the Sterling Heights clinic blockade on social media. He and Curry reportedly live-streamed the incident.
The indictment also said that the defendants gathered at a location near the Sterling Heights clinic before "going over to stand in front of the door" and "interpose."
Passed by Congress in 1994, the FACE Act created federal penalties and civil remedies for any damaging or violent acts against reproductive healthcare providers and their patients.
The Justice Department established the Task Force on Violence Against Health Care Providers in 1998, shortly after the murder of Dr. Barnett Slepian, an abortion provider based in New York.
Although the act is traditionally used to protect abortion providers, two individuals were charged with violating the FACE Act in January in connection to the vandalism of three pro-life pregnancy care centers in Florida.
The Justice Department also used the FACE Act to prosecute Catholic activist Mark Houck after he pushed an abortion clinic escort who harassed him and his son near a Philadelphia clinic. Houck was acquitted of the charges. 
In 2020, Phillips and Zastrow were part of a lawsuit against Detroit and Michigan Gov. Gretchen Whitmer over the ticketing of pro-life activists demonstrating outside an abortion clinic during the COVID-19 pandemic lockdowns.
U.S. District Court Judge Janet Neff issued an order in April 2020, noting that an agreement was made allowing for pro-life demonstrations during the lockdown period.
Zastrow, Gallagher, Edl and Idoni were also among 11 people charged with violating the FACE Act for hosting pro-life actions against an abortion clinic in Tennessee.
"The indictment alleges that, beginning in February 2021, Chester Gallagher utilized social media to promote a series of anti-abortion events scheduled for March 4-7, 2021, in the Nashville area," the DOJ stated last October.
"On March 4, 2021, Coleman Boyd and Chester [Gallagher] advertised the blockade of the Carafem Health Center Clinic in Mount Juliet, Tennessee, which was planned for the following day."