'My children, you had best beware': Dolly Parton says dream inspired new song about God's warning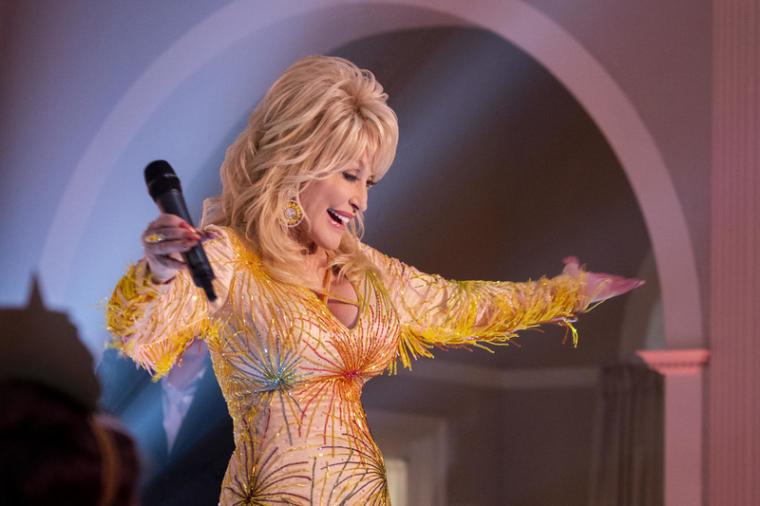 Country music icon Dolly Parton celebrated her 77th birthday by releasing a song she received from God in a dream.
"I got up, I started writing this song over a period of weeks, months," the music legend shared in an Instagram video announcing the release of  the new single, "Don't Make Me Have to Come Down There."
"I finished it as things would come to me, and I just felt like I should drop it on my birthday. So, I hope you enjoy it."
Parton released the song on Jan. 19 and said that instead of receiving gifts this year, she wanted to give the gift of a song to others. 
"It's a song that came to me in a dream and I felt like it was worth putting out there," she continued. "Something special. Well, it's special to me."
"Last night I had a dream about God/ He was standing on a mountain top/ Looking down, around in such dismay," she sang. "And in my dream, I heard Him say/ Don't make me have to come down there/ My children, you had best beware/ If you don't pay attention, consequences will be dire/ Don't make me have to come down there."
Parton was elected to the Country Music Hall of Fame in 1999 and has won multiple awards throughout her decades-long career.
In 2021, despite being named one of People magazine's "People of the Year," she insisted that she does not want to be idolized and lamented that some people worship celebrities more than God. 
In her interview with People, Parton said generosity should be done without looking for praise in return. 
A self-described devout "spiritual" Christian, Parton's grandfather was a Pentecostal preacher.