Dolly Parton Says Pre-Show Ritual Involves Prayer and the Bathroom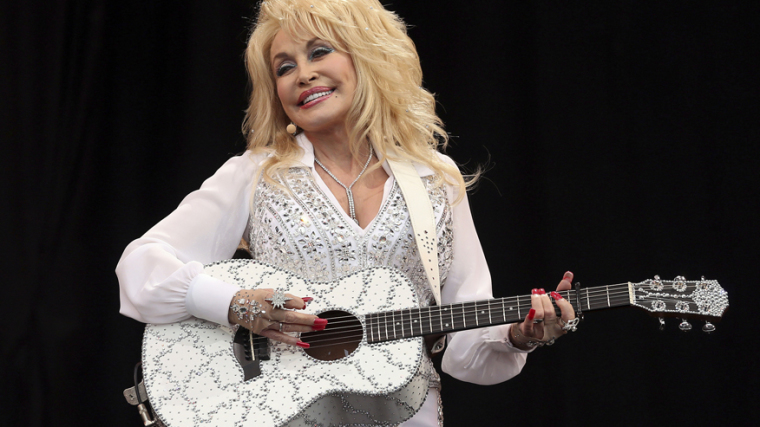 Country icon Dolly Parton has never been one to mince words and during a recent promotional interview for her upcoming tour, the living legend explained that directly after she prays she takes care of nature's business before hitting the stage.
The 70-year-old performer opened up about many details in her life during her interview with TODAY on Wednesday. She talked about her cosmetic surgeries and how she was "caught" by paparazzi after her first procedure, as well as her new tour "Pure & Simple."
When asked what her pre-show ritual is, Parton unashamedly responded, "Well I pray and pee in that order."
The certified gold, platinum and multi-platinum recording artist said that her tours are like a family reunion, claiming she "never meets a stranger."
Parton's Christian faith has never been a secret from a young age as she was very clear on what she was "called" to do in life.
"When I grow up I'm going to be a big star. If I can hold God's attention, I can hold the whole world!" she is quoted saying in her movie "Coat of Many Colors." The true-life storytelling provided an unforgettable message of how faith and love is very instrumental in her life.
In a recent sit down with CBN News Parton admitted that her childhood memories are very vivid, and said many of the things she learned in church are still a major part of her life and music today.
"I keep all that stuff very close to my heart. I grew up knowing that Jesus loves me. And I knew that through God all things were possible. I grew up with those things that we just heard all the time. My grandfather was a really good preacher," Parton told CBN.
Parton's grandfather was a pastor and his hellfire and brimstone preaching is why she wrote the song, "Daddy Was An Old Time Preacher Man."
"It was about him, about my grandpa. One of the lines is he preached hell so hot, you could feel the heat," she explained.
She says her 1974 hit song "I Will Always Love You" was also divinely inspired, noting that God gave her the lyrics because they did not come from her.
"People say, 'Well, I am surprised that you talk about your faith,' and I say, 'Why not? That's who I am. That's what keeps me going,'" the Nashville resident maintained. "Any time I write something that is just a line that I know didn't come from me, I just sort of say, 'Hey, give me a high five, Lord. Give me a thumbs up.'"
During the interview Parton went on to talk about her 50-year marriage to Carl Dean, which she also says was God's doing, insisting that God knew Carl was going to need somebody like her and vise versa.
Parton's new album Pure & Simple will go back to her roots. For information on Parton's upcoming music and tour visit dollyparton.com.