Donald Trump's Child Care Plan Covers Same-Sex Parents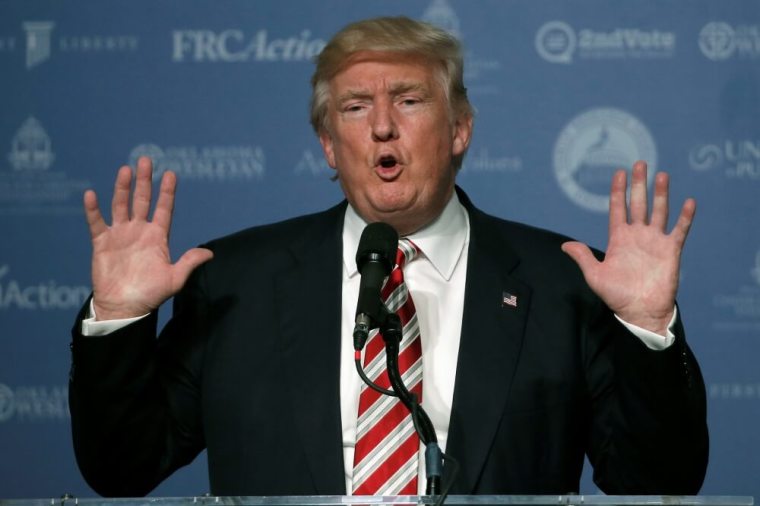 Republican presidential nominee Donald Trump announced his child care plan on Tuesday and its inclusion of benefits for same-sex parents has raised the eyebrows of some evangelicals and social conservatives.
Under Trump's child care plan, mothers would be provided up to six weeks of paid maternity leave if they do not already receive it from their employer. In contrast, Democratic nominee HIllary Clinton's plan would provide 12 weeks of paid family leave.
Apart from the six weeks of maternity leave, Trump's plan will also change the tax code in order "to allow working parents to deduct from their income taxes child care expenses for up to four children and elderly dependents."
His plan will also create new Dependent Care Savings Accounts "so that families can set aside extra money to foster their children's development and offset elder care for their parents or adult dependents."
"These new accounts are available to everyone, and allow both tax-deductible contributions and tax-free appreciation year-to-year — unlike current law Dependent Care Flexible Spending Accounts (FSAs), which are available only if it is offered by an employer and does not allow balances to accumulate," the plan states.
In a fact sheet produced by the Trump campaign about his child care plan, it explicitly addressed the question of whether the benefits will apply to same-sex parents.
"The benefits would be available in the same way that the IRS currently recognizes same-sex couples: if the marriage is recognized under state law, then it is recognized under federal law," the fact sheet explains.
Evangelical Christian organizer and founder of the American Renewal Project David Lane told Circa.com that "evangelicals will not support" Trump's child care plan if it is "anything less than mommy and daddy in the home."
"We applaud Donald Trump for wishing to make families stronger, but not with the help of social engineering," Lane said.
"Studies show that children best flourish when one mom and one dad are there to rear them," Lane added.
A number of studies purport to show the negative effects of children not being raised by both their biological parents.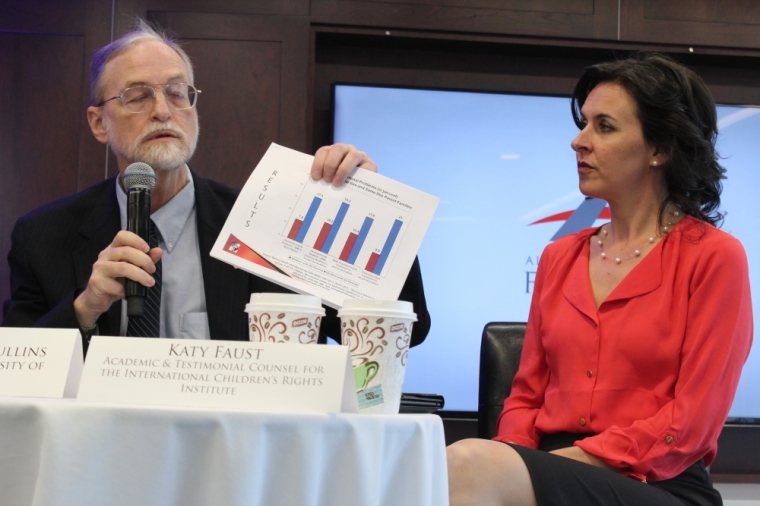 A 2015 report issued by Catholic University of America professor of sociology D. Paul Sullins used data from the U.S. government's National Health Interview Survey and the National Longitudinal Survey of Adolescent Health to find that there "is a higher rate of emotional problems" for children not being raised by two biological parents.
Sullins also claims that 37.8 percent of children in households with married same-sex parents report being sexually assaulted, touched or abused by their caregivers.
In 2014, a report from the U.S. Department of Health and Human Services' Centers for Disease Control and Prevention found that children who are not raised by both their biological mother and father are more likely to experience traumatic events in their lives.
While many children in same-sex households live without their biological father, a study published by Cerebral Cortex in 2013 found that fatherlessness harms the brain.
"This is the first time research findings have shown that paternal deprivation during development affects the neurobiology of the offspring," senior author Dr. Gabriella Gobbi told MUHC News.
While some evangelicals may not fully agree with Trump's child care plan, the real estate mogul's plan has also come under fire from LGBT community because Trump's maternity leave plan does not include paid parental leave for gay fathers.
In an interview with Cosmopolitan, Ivanka Trump was asked about her father's child care plan and how it affects same-sex parents and why gay dads would not be able to take leave.
"So it's meant to benefit, whether it's in same-sex marriages as well, to benefit the mother who has given birth to the child if they have legal married status under the tax code," Ivanka Trump said.