Donald Trump Considering Democratic Running Mate Who Backs Abortion Rights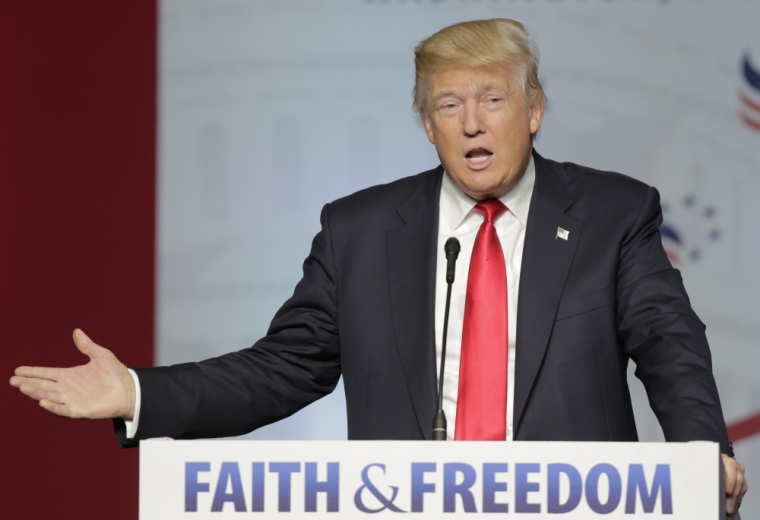 Donald Trump is seriously considering Michael Flynn, a retired U.S. Army lieutenant general and pro-abortion rights registered Democrat, as his running mate, according to reports.
Flynn says women should "have to make the decision" about abortion.
In his search for a running mate, the presumptive Republican presidential nominee is serious about Flynn, the former chief of the Defense Intelligence Agency, as his potential vice presidential pick, which could help him project strength and know-how on national security, four sources familiar with the vetting process told The Washington Post.
"Trump-Flynn. I've heard him say that, kind of test out the sound of it," one of the sources was quoted as saying. "I think it's a brand he finds appealing."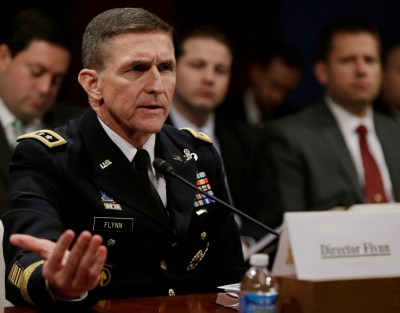 In an interview on ABC's "This Week," Flynn said, "I think women have to be able to choose … sort of, the right of choice. They are the ones that have to make the decision because they're the ones that are going to decide to bring up that child or not."
On same-sex marriage, Flynn said, "What people do in their private lives, these are not big issues that our country's dealing with."
About the possibility of him being picked as a running mate, Flynn said, "It's amazing to me, for a kid from a little town in the smallest state in the union, Rhode Island. It's a pretty big deal."
"All I would say is that I have been honored to serve my country for the past three decades and look forward to serving in other ways now that I am retired from the U.S. Army," Flynn told New York Post. "I've been a soldier too long to refuse to entertain any request from a potential commander in chief."
Flynn was forced out by the Obama administration over disagreements on issues related to management and goals for the agency. He's known to be a critic of President Obama.
Flynn also talked about his being a Democrat, saying that although he grew up "in a very strong Democratic family," he feels the party has changed. "I vote for leaders, and, honestly, I didn't vote much in the military because I served whoever is the commander-in-chief," he told ABC News.
"I like the generals. I like the concept of the generals. We're thinking about — actually there are two of them that are under consideration," Trump told Fox News. The second general is Jack Keane.
In a statement to New York Post, Trump said, "I have a lot of respect for Gen. Flynn, and his advice is important."
In his first book, The Field of Fight: How We Can Win the Global War Against Radical Islam and Its Allies, to be released Tuesday, Flynn writes, "We're in a world war." He adds: "We could lose. In fact, right now we're losing. To make matters worse, our political leaders insist that the war is going very well, and the scores of professional analysts who know better are being censored when they report the truth to their superiors."
Other potential vice-presidential picks for Trump include former House Speaker Newt Gingrich, New Jersey governor Chris Christie, Indiana Gov. Mike Pence, former Massachusetts Sen. Scott Brown and Rep. Marsha Blackburn of Tennessee.