Is Donald Trump God's Judgment on America?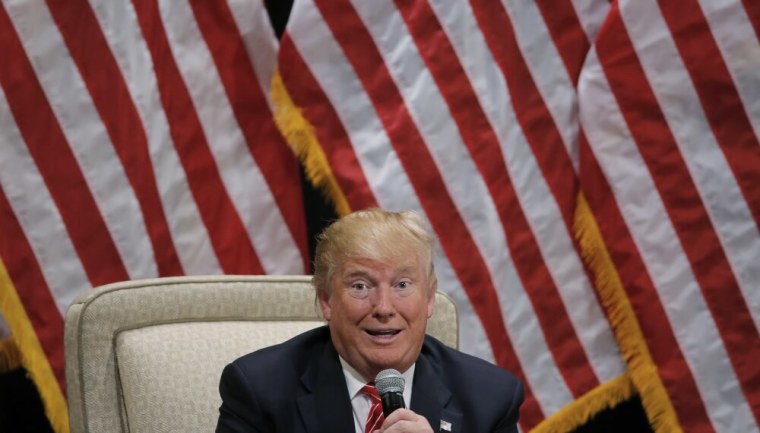 I have to confess that in the last few weeks I have seen and followed the favorite sport of this country: Politics.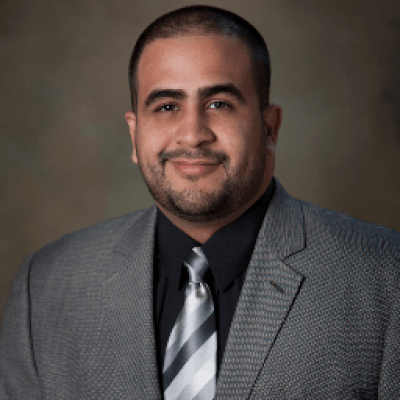 The Republican primaries have occupied most of the headlines and are the topic of the moment. Much of the spotlight has been on Donald Trump, the frontrunner for the Republican nomination. The billionaire magnate from the real-estate industry is making his second presidential run (he ran as a Reform Party candidate in 2000). Trump leads comfortably, with 661 delegates. If these trends continue, he will win the Republican nomination.
And a large percentage of voters who say they are evangelical have received and embraced most, if not all, of these proposals.
Some pastors and friends from other countries have written me with curiosity and surprise to ask: How is it possible that Trump is leading despite all the negativity that he represents? I will answer this question later, but it seems clear that his supporters attribute to him intelligent proposals and success as an entrepreneur.
Let us review the proposals of Donald Trump and his experience as an administrator, which allegedly qualify him to "Make America great again":
1. Create a 50-foot-high wall to "secure" the borders between the US and Mexico. He is guaranteeing the American electorate that Mexico will pay for it.
2. Deport more than 11 million immigrants who are in the U.S. without authorization.
3. Deny Muslims the entry to the country whether they are legal residents or not.
4. Promise to eliminate ISIS, including the innocent wives and children of militants.
5. Not denouncing, immediately, the support of Ku Klux Klan leadership.
One source of Trump's support, among self-identifying evangelicals and others, is his reputation as a "successful" businessman.
However, while no one can argue against his fortune, he has not been as successful as the media have tried to present:
1. Trump University failed.
2. Trump Mortgage failed.
3. Trump Airlines failed.
4. Trump Vodka failed.
And that's just a sample of his failed businesses.
If his proposals are so radical, inhumane and deplorable and there is hard evidence that he is not as successful as he has tried to argue, how is it possible that a large sector of "evangelicals" and conservatives in this country support him?
This leads me to ask another question: Is Donald Trump the problem or not? My answer is no. Donald Trump is not the problem.
Joseph de Maistre said that every nation gets the government it deserves. Should the trend toward Trump continue and conclude with him winning the nomination and then the presidency of the United States, his victory would reflect great societal ills.
And his support among "evangelicals" calls into question just who is identifying as evangelical. I would go so far as to say that many who claim to be evangelical actually are not.
What is my basis for this argument? My answer is simple. Donald Trump is racist, nativist, xenophobic, fascist, classist, narcissistic, arrogant, disrespectful, irreverent and a man without God. A self-proclaimed "Christian" who has said he never had to ask God for forgiveness.
If he has the "evangelical" vote it is because this sector which calls itself "evangelical" has not been born again, nor does it know the God of Scripture.
It is impossible that Donald Trump is a Christian with such an anti-biblical and immoral speech, including challenging God. Nor are those who follow him true Christians. You are what you worship. If you call yourself "Christian" and follow this individual, you need to repent.
My conclusion is that Donald Trump has awakened the "sleeping giant" of this nation — that racist, nativist and exclusivist feeling that dominated the United States of America for years. With the argument that we should make America "great" again, Trump has sold a "hope" to make America white, narcissistic, exclusivist and racist again.
If that is the position of those who follow and vote for him, do not "Christianize" your racist, nativist, narcissistic and exclusivist arguments. If you like the people of Israel, want another Saul, again, you are within your rights, but do not forget that you will have to face the consequences.
Each debate, caucus and state election process that I see reminds me even more the words of John Calvin:
"When God wants to judge a nation, he gives them evil rulers."
So no, Trump is not the problem. The problem is you and me.
May God have mercy on us!
Félix Cabrera is the pastor of Iglesia Bautista Central, a Southern Baptist congregation in Oklahoma City.