Donald Trump, Hillary Clinton Election Is a Choice Between 'Bad and Worse,' Says Iranian Pres. Rouhani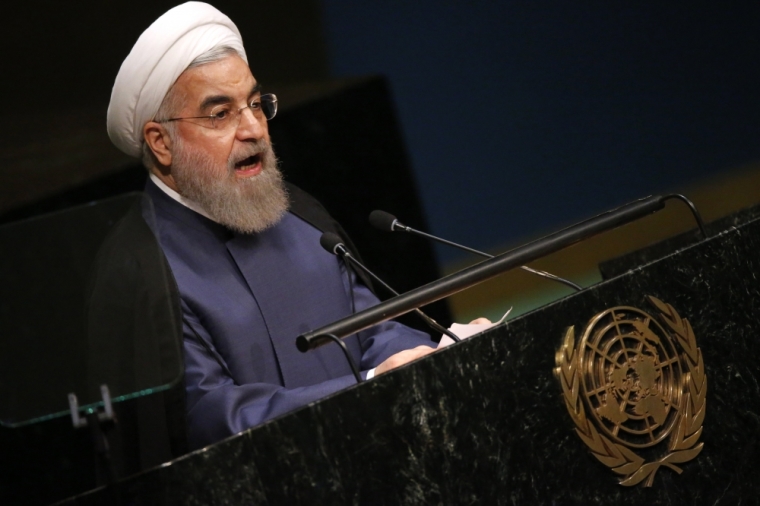 Iranian President Hassan Rouhani, whose government is accused of committing human rights abuses against its citizens, including Christians, has reportedly called the U.S. presidential race between Democratic candidate Hillary Clinton and Republican Donald Trump a choice between "bad to worse."
"Did you see the debate and the way of their speaking, accusing and mocking each other? Do we want such a democracy in our country? Do we want such elections in our country?" Rouhani said in a speech in the Iranian city of Arak, as reported by The Associated Press on Sunday.
"You see the United States that claims it has had democracy for more than 200 years," he added. "Look at the country, what the situation is where morality has no place."
NBC News noted that Rouhani's remarks were the first time he has publicly commented on the presidential race in the U.S.
As for the choice between Trump and Clinton, Rouhani asked the crowd: "I said, what? Should I prefer bad to worse or worse to bad?"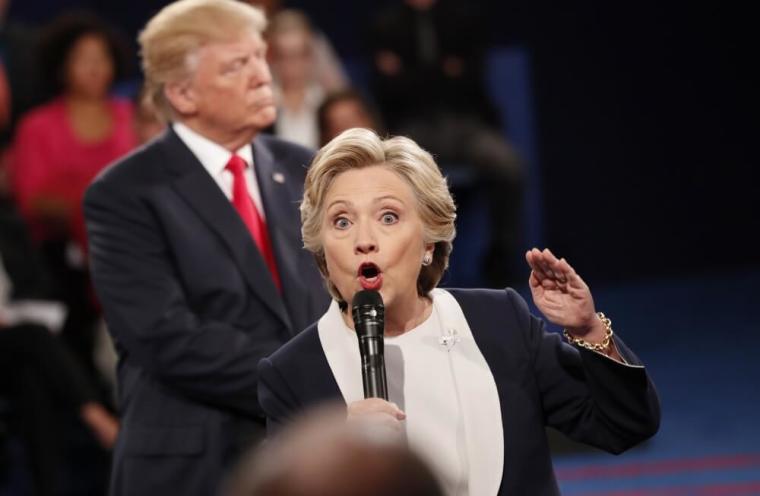 Sky News added that he did not clarify which candidate he believes is "worse," however.
Iran has been the subject of notable foreign policy discussion in the U.S. election race, with Trump strongly criticizing President Barack Obama's deal with the Islamic Republic last year that removed economic sanctions in exchange for Iran freezing its nuclear program.
Trump has claimed that Iran cannot be trusted in its promise to stop research and development of nuclear weapons, though Clinton has defended Obama's deal, and argued that it 'lowers the threat' of Iran obtaining such weapons.
Rouhani's government has been accused of ramping up rhetoric and making grave threats against Israel, with Hossein Salami, deputy commander of Iran's Revolutionary Guard, claiming in July that his country has 100,000 missiles in Lebanon ready to launch.
"The opportunity to destroy Israel is now better than ever," Salami was quoted as saying by Iranian news outlet Tasnim.
Christians and other religious minorities also continue to suffer a lack of religious freedom in Iran. In January, Iran's state media reported that land illegally confiscated by authorities two years ago from an Iranian Assyrian church is now being turned into a mosque and used as a center for Islamic prayers.
"The brazen admission displays first and foremost the discriminatory and sectarian policies of the regime vis-a-vis Iran's religious minorities," Ali Safavi, a member of the Foreign Affairs Committee of the National Council of Resistance of Iran, said back then.
"At the same time, it speaks to the failure of Western policy to accommodate the regime in the futile hope that it will promote moderation and tolerance on the domestic front."
Still, Rouhani has made some attempts to foster friendly relations with some Western institutions, such as Pope Francis and the Vatican. The Iranian president met with Francis at the Holy See in January, where he reportedly asked the Roman Catholic Church leader to pray for him, and later said his visit to the Vatican was a "real pleasure."