Donald Trump, Hillary Clinton Must Explain How They Would End ISIS Genocide of Christians, Letters and Petitions Urge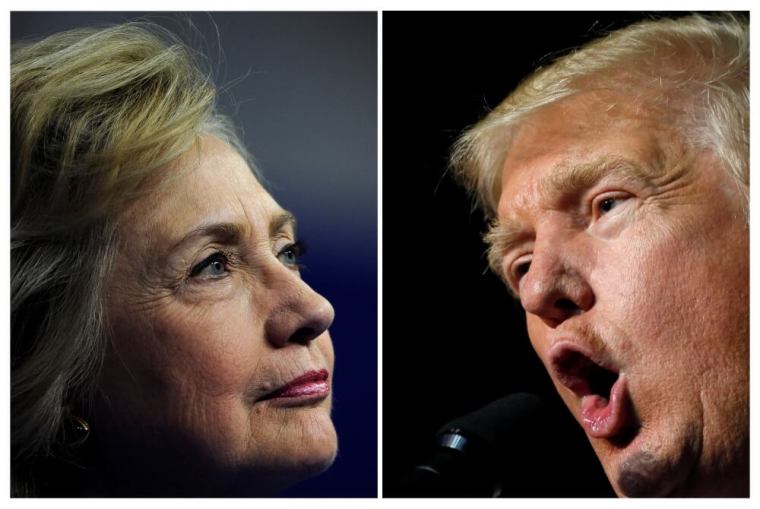 American presidential candidates, including Donald Trump and Hillary Clinton, must explain to the voting public how they will seek to end the Islamic State's ongoing genocide of Christians and other religious minorities, a petition signed by over 217,000 people has urged.
"The ISIS genocide continues. The [Barack] Obama Administration acknowledged that the atrocities, in fact, constitute genocide but has done little to stop it. This ongoing genocide will be one of the biggest issues facing our next President," the American Center for Law and Justice wrote in a press release on Thursday.
ACLJ said that it has written letters to both the Republican and Democratic presidential nominees, as well as to Libertarian Gary Johnson and the Green Party's Jill Stein, delivering a petition signed by over 217,000 Americans that asks the next President to explain how they will tackle the growing problem.
The conservative law group, along with a host of other persecution watchdog groups, have detailed the "unspeakable evil acts of violence" that Christians and other minorities are facing in Iraq and Syria at the hands of the terror group.
"For Christians in ISIS-controlled territory, beheadings, enslavement, mass rape, and other atrocities are becoming commonplace. As a leading nation in the international community, it is imperative that the next President of the United States has a firm plan of action and is committed to engaging that plan of action to end the ISIS genocide," the ACLJ wrote.
"Our nation's next leader needs to show Christians and other religious minorities who are pleading for our help that they are human and that we do care. Not only do we care, but we are committed to taking meaningful action to help and protect them," it added.
The letters to the presidential candidates call for not only a detailed plan of action, but also an explanation for how that plan will be implemented in an effective way.
Other groups, such as Open Doors USA, have also written Trump and Clinton similar letters asking for a plan to save Christians.
Kristin Wright, director of advocacy at Open Doors USA, told The Christian Post back in August that there has been a "baffling" silence by both Trump and Clinton on the issue of genocide during the campaign season.
"That's the reason we've launched this campaign. The tragedy is that we have two presidential candidates who are out there on the campaign trail, and we're hearing about so many other issues, we're hearing about domestic religious freedom issues; we're hearing about a wide variety of topics, and yet the persecution of Christians and other people off faith around the world has not been mentioned very much," Wright told CP at the time.
The ACLJ has further recommended a Seven-Point Plan to end the genocide, which includes calls on the United Nations to step up its efforts, and for the creation of in-region "safe zones" to help genocide victims.
The plan also recommends that the U.S., as part of an international coalition, expand its military efforts with a clear strategy for how to defeat IS and rescue persecuted minorities.
The law group insisted that the next U.S. President must also signal their commitment to ending genocide, and implored each candidate to seriously consider the letters and the petition by the American people.