Donald Trump, Hillary Clinton Say Downing of EgyptAir Flight 804 Was Terror Attack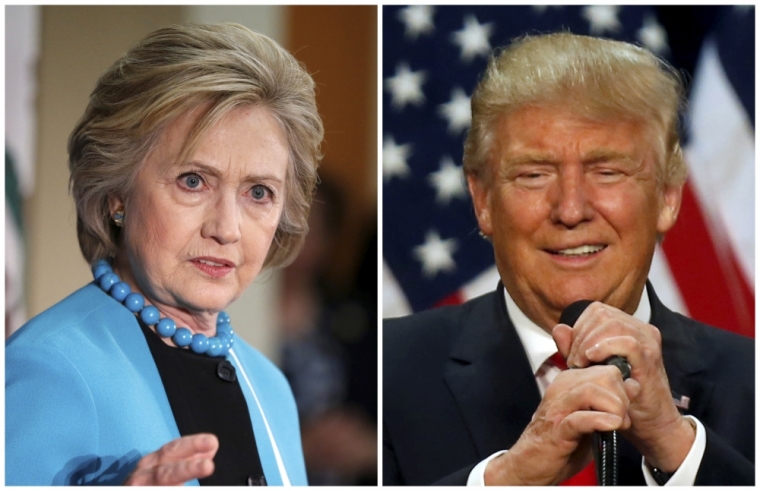 Republican Presidential candidate Donald Trump laid out his suspicions that EgyptAir Flight MS804 which crashed in the Mediterranean Sea with 66 people on board on Thursday was the result of a terror attack.
"Looks like yet another terrorist attack. Airplane departed from Paris. When will we get tough, smart and vigilant? Great hate and sickness," Trump Tweeted Thursday in the wake of the incident.
On Friday morning, Egyptian Army spokesman Brig. Gen. Mohammed Samir confirmed that search jets and naval vessels have discovered "personal belongings of the passengers and parts of the plane debris" 180 miles north of Alexandria, though the cause of the crash has not yet been determined.
Greek Defense Minister Panos Kammenos stated that the plane, en route from Paris to Cairo, had "swerved wildly" before vanishing from radar and plunging into the sea.
French Foreign Minister Jean-Marc Ayrault told France-2 that it is too early to begin favoring one theory over another regarding the cause of the crash, and said that there is "absolutely no indication" of what caused the tragedy.
BBC Security Correspondent Frank Gardner also said on Thursday that evidence, including the fact that there was no distress call, suggests something sinister might have been behind the crash.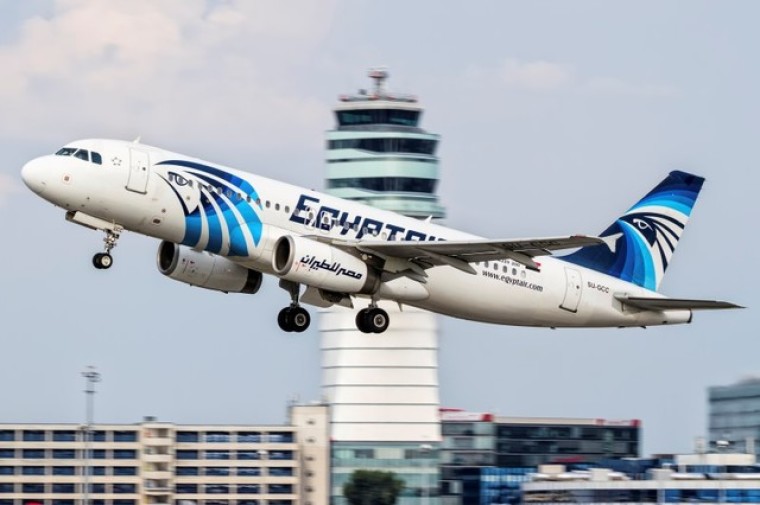 "This is 2016 — planes don't just fall out of the sky," Gardner said.
"The suspicion is that it's an act of terrorism of some form, which means was it shot down or was a bomb put on board, if that is the case."
The Islamic State terror group has taken out large commercial aircrafts before, including the downing of a Russian passenger jet in Sinai in November 2015, killing 224 people on board, but no group has taken responsibility for what happened to the EgyptAir flight as of yet.
Eric Moutet, a lawyer for a group of employees at Paris Charles de Gaulle airport, told BBC News that there have been attempts by Islamists to recruit airport staff in the past.
"That is clear. There are people who are being radicalized in some of the trade unions, etc. The authorities have their work cut out with this problem," Moutet said.
French President Francois Hollande reflected that authorities will need to conduct an investigation to find out what really happened.
"We will draw conclusions when we have the truth about what happened," Hollande said.
"Whether it was an accident, or whether it was — and it's something that is on our minds — terrorism."
Following Trump, Democratic Presidential candidate Hillary Clinton also indicated she believes the plane crash could be an act of terrorism.
"It does appear that it was an act of terrorism," Clinton told CNN in an interview.
"Exactly how, of course, the investigation will have to determine."
Trump, who looks set to capture the Republican nomination, has said that tackling IS and international terrorism will be one of his prime directives if elected president.
"I would close up our borders to people until we figure out what is going on. I mean, look at Brussels, look at Paris, there are so many cities that are great cities," Trump said back in March, following IS attacks in Belgium.
Trump has also warned that America is "failing to learn" from mistakes and not properly vetting people.
"I would be extremely careful about people from the Middle East coming into our country. I would be extremely careful as to what's going on," Trump added. "You have an ISIS problem that's a massive problem. They want to come in, they want to do big damage, and I would be extremely careful about that."