Donald Trump, Long List of Companies Show Support for Paula Deen
Donald Trump, Long List of Companies Show Support for Paula Deen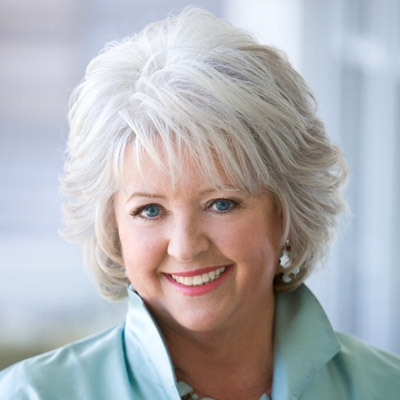 While celebrity chef and embattled TV personality Paula Deen has lost the support of a few companies since she was accused of racism, a long line of companies and billionaire Donald Trump remain unreservedly and vocally supportive of the famed chef.
In pledging the support of his company for Deen, Mark D. Sandridge, CEO of Sandridge Food Corporation, said: "Paula is a very caring person who has spent the majority of her life helping the less privileged and giving back."
"As an organization, we believe she and her team are on the right track and we look forward to continuing to work together," he noted.
Spring Mountain Farms, which has more than 40 years of experience raising chicken, posted open support for Deen on its Facebook page on Wednesday and the post has been liked almost 7,000 times by its fans.
"We support Paula Deen. We have worked closely with her for the last two years and know her to be a compassionate, caring person. We have seen her with all types of people and have never seen any sign of prejudice," noted the company in the post.
"We truly believe her when she says she is sorry for any hurt feeling she has caused. We are very pleased with the interview Paula Deen gave this morning offering her apologies and reaffirming her personal commitment to equality and fairness for all."
Tasty Blend Foods, Inc, a dry mix manufacturer that sells retail foods, said in a statement on Wednesday: "We personally endorse Paula Deen and what she stands for. We are very saddened that she is being judged by her past, everyone has made a mistake sometime in their lives. We look forward to our continued partnership with her."
Carlo M. Gigliotti, director of operations at Gluten free food provider Harvest NA, praised Deen for the way she handled the fallout from the racist accusations.
"Paula, you have responded to an allegation and responded truthfully. With your honest answer you have done what is right in the [sight] of God. You know that this is right no matter what anyone else says or thinks," said Gigliotti in his statement.
"I am proud of you for that, the apology that followed and asking for forgiveness from the people. Continue in being truthful no matter what happens. I and my family still think of you with a special place in our hearts," he noted. "All of your Family and Partners are in our prayers. We ask that the best that God has for you will come out of this situation and that you will know Him closer than ever before and that those offended will forgive you."
Exclusive Op-eds from the Presidential Campaigns
A spokesman for Book publishers Random House noted this week that while they were monitoring the Paula Deen situation, they remained on course to publish Paula Deen's New Testament: 250 Favorite Recipes, All Lightened Up this fall.
Along with several other companies, Donald Trump lauded Deen for her honesty in owning up to her mistake.
"Paula Deen made a big mistake in using a forbidden word but must be given some credit fot (sic) admitting her mistake. She will be back!" he tweeted on Wednesday.