Donald Trump's Michigan Speech Appealing to Black Voters, Working Class (Text Transcript and Full Video)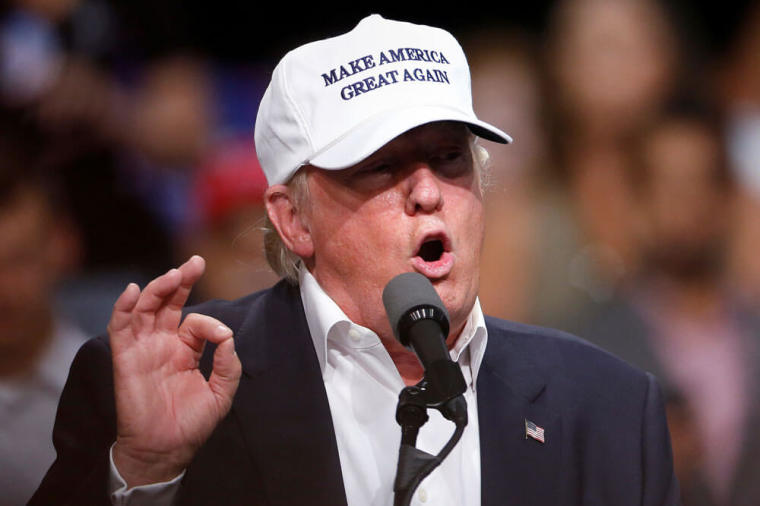 Republican presidential nominee Donald Trump spoke at a rally Friday night in Dimondale, Michigan, where he appealed to African-American voters and spoke about jobs and the economy.
What a crowd. Thank you. I love Michigan – and come November, with your help, we are going to win Michigan, and we are going to win the White House.
It's going to be a victory for the people. A victory for the wage-earner, the factory worker, a victory for the everyday citizen – and for all the people whose voice hasn't been heard.
It will be a win for the voters – not the pundits, not the journalists, not the lobbyists, not the global special interests funding my opponent's campaign.
This is going to be YOUR victory.
These are hard times for many in this country. I just got back from a tour of the suffering and devastation in Louisiana. We mourn for the lives lost, and we pledge our help, comfort and support to every last person in need. To the people of Louisiana: We are with you, and we will always be with you.
In my visit, I saw not only the suffering of our people, but also their strength, courage and unbeatable spirit. Their spirit will overcome.
It's that amazing spirit that we will need to rebuild this country. It's that strength we are going to need to create the New American Future our children deserve.
In this new future, millions of workers on the sidelines will be returned to the workforce.
Crumbling roads, bridges and airports will be replaced with the infrastructure our country needs and deserves.
Families trapped in welfare will be provided with jobs and opportunity.
Children stuck in failing government schools will be able to attend the school of their families' choice.
Government will become lean, effective, responsible – and honest.
Our border will be protected, and our children will be safe.
Law and order will be restored, and the poorest places in our country will know safety and peace.
American values and culture will be cherished and celebrated once again.
But to achieve this New American Future, we must break free from the bitter failures of the past – and reject the same insiders telling us the same old lies.
No group in America has been more harmed by Hillary Clinton's policies than African-Americans. If Hillary Clinton's goal was to inflict pain on the African-American community, she couldn't have done a better job.
Tonight, I am asking for the vote of every African-American citizen in this country who wants a better future.
The inner cities of our country have been run by the Democratic Party for 50 years. Their policies have produced only poverty, joblessness, failing schools, and broken homes.
It is time to hold Democratic Politicians accountable for what they have done to these communities. It is time to hold failed leaders accountable for their results, not just their empty words.
Look at what the Democratic Party has done to the city of Detroit.
Forty percent of Detroit's residents live in poverty. Half of all Detroit residents do not work.
Detroit tops the list of Most Dangerous Cities in terms of violent crime.
This is the legacy of the Democrat politicians who have run this city. This is the result of the policy agenda embraced by Hillary Clinton.
The only way to change results is to change leadership. We can never fix our problems by relying on the same politicians who created our problems in the first place.
A new future requires new leadership.
Look at how much African-American communities have suffered under Democratic Control. To those hurting, I say: what do you have to lose by trying something new?