Donald Trump Slightly Softens Campaign Slogan to Be More Inclusive: 'Make America Great Again ... For Everyone'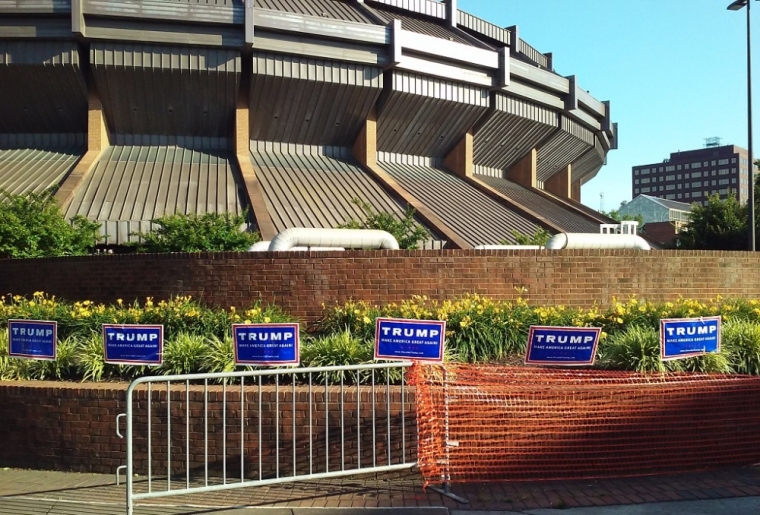 RICHMOND, Va. – Presumptive Republican presidential nominee Donald Trump's campaign stressed the theme of unity before a large rally of supporters in the capital of the swing state of Virginia.
Local Trump campaign leaders and supporters at the Friday evening rally spoke of the need to come together, with two of the featured speakers being noted as former supporter of U.S. Senator Ted Cruz of Texas.
Joshua Macias, a Gulf War veteran who co-founded Vets for Trump and an attendee of the rally, told The Christian Post that unity was an important theme for the current direction of the campaign.
"We are helping out to ensure that we have both unity and truth in the campaign and that's really a message that Donald is bringing to the table as well," said Macias.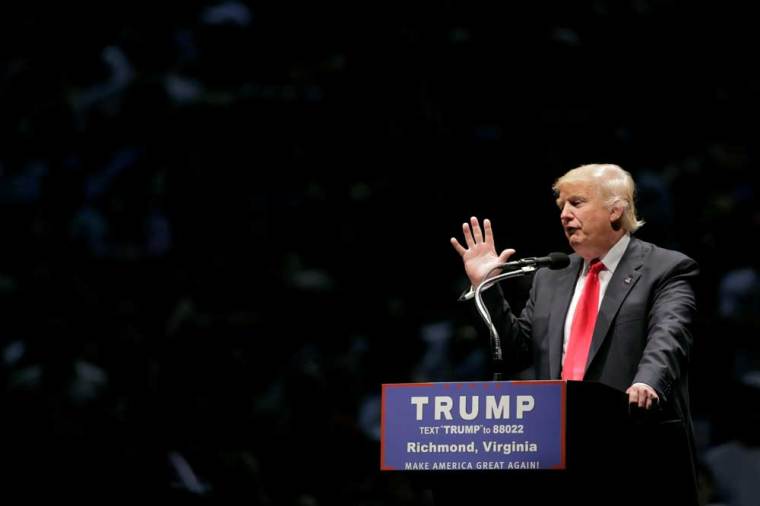 "I totally believe that we want to get together and be on the same page with one another and we see this in every event. There's such peace and unity with everyone, just together."
Earlier this week the Trump campaign decided to hold a rally at the Richmond Coliseum on Friday evening, announcing the event just a few days before it was slated to take place.
"The officials said the rally will be open to the public, but attendees will need to obtain tickets. The event is supposed to take place at about 7:30 p.m.," reported the Richmond Times-Dispatch on Wednesday.
"As of Wednesday morning, the Trump campaign had not released details about how to obtain tickets for the rally. More details on the rally are expected to be released within the next day or so."
Despite major events taking place elsewhere in Richmond that evening, large numbers of Trump supporters filled the seats and main floor of the Coliseum.
An opening prayer was given by Dr. Stephen A. Parson, Sr., founder and pastor at Richmond Christian Center who was one of about 100 African-American clergy who met with Trump last November in New York City.
Former Ted Cruz supporters who spoke included Susan Lascolette, a Tea Party activist who is a member of the Goochland Board of Supervisors and Republican State Senator Dick Black.
"It's going to be up to us, because unless the Republican Party is firing on all cylinders, unless everybody unites and pulls together, there is no way we're going to win," said Lascolette.
"We got to bring them all on board and we got to get them all moving. We've got four and a half months in which to win this election."
During Trump's remarks, he talked about several matters, reiterating his promises to build a wall and to make better trade deals with nations like China.
He did his share of verbal attacks on political foes, calling Democratic opponent Hillary Clinton "crooked Hillary," Massachusetts Senator Elizabeth Warren "Pocahontas," and Vermont Senator Bernie Sanders "Crazy Bernie."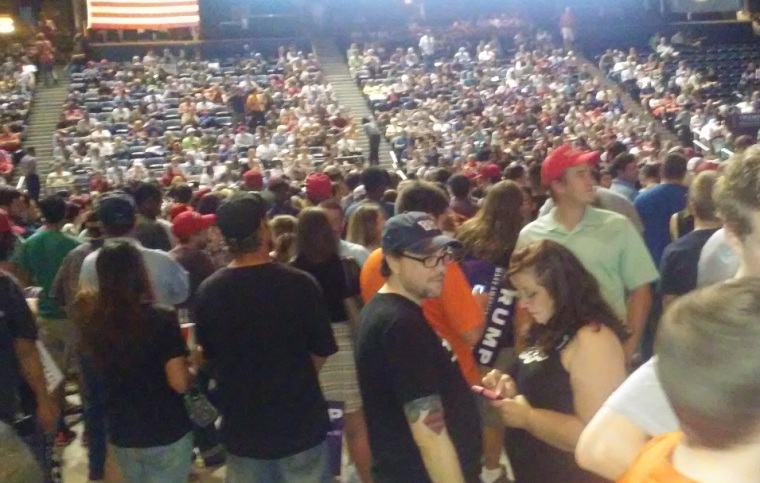 While Trump did not focus as much on unity as the earlier speakers, he did show signs of trying to mend some of the fractures his candidacy is credited with creating.
Trump periodically spoke of how he "loves the evangelicals" and won because of their support, as well as arguing that his plans will benefit racial and religious minorities.
"I have the theme, 'Make America Great Again.' And I've added a couple of things. I'm adding … right now, I'm adding it, Make America Great Again … for everyone," said Trump.
"Because it's really going to be for everyone. Not going to be a group of people. Its going to be for everyone. It's true."
When Macias of Vets for Trump was asked by CP what he hoped attendees of the Richmond rally took away from the event, Macias of Vets for Trump replied that he hoped "they were able to see the real Donald Trump."
"I hope they were able to understand who Donald was, is, and who he can be for the next president of the United States," said Macias.
"I think they got a feel from seeing Donald face to face, I saw the excitement in the eyes of everyone here, just as I did nine months ago when I met him for the first time."
Trump's Richmond visit did not come without controversy, as local media reported that approximately 100 protestors demonstrated outside of the Coliseum.
"A mild political protest outside the Richmond Coliseum turned confrontational on Friday night as anti-Donald Trump protesters briefly scuffled with police and marched through downtown streets for an hour," reported the Richmond Times-Dispatch.
"The protest group left the Coliseum area around 9:30 p.m. and stopped traffic on Broad Street while marching through downtown. Police on bicycles escorted the group, stopping traffic as needed. The march ended at Abner Clay Park in Jackson Ward around 10:30 p.m."