Donald Trump Tweets: Ebola Missionaries 'Must Suffer the Consequences' of Traveling to Liberia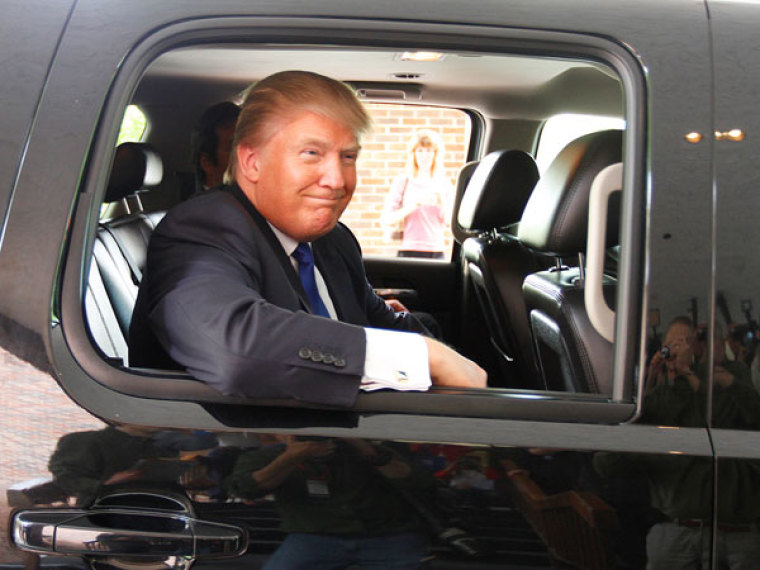 Donald Trump has written numerous Tweets about the Ebola missionaries returning home, which he disagreed with. Trump has said that they "must suffer the consequences" of their actions.
Trump is no stranger to controversy, but his latest comments have angered many while at the same time gained support from his 2.65 million followers. Trump disagreed with the decision to bring U.S. missionaries Dr. Kent Brantly and Nancy Writebol home to Georgia for treatment. The two became infected with the Ebola virus while working with Samaritan's Purse in Liberia.
"Stop the EBOLA patients from entering the U.S. Treat them, at the highest level, over there," Trump tweeted. "THE UNITED STATES HAS ENOUGH PROBLEMS! The U.S. cannot allow EBOLA infected people back. People that go to faraway places to help out are great – but must suffer the consequences!"
Trump is a self-proclaimed Christian who believes that the Bible is the Word of God.
"I believe in God. I am Christian. I think The Bible is certainly, it is THE book," Trump told Christian Broadcast Network's David Broday. "It is the thing. I was raised and I gave you a picture just now and perhaps you'll use that picture I found it from a long time ago. First Presbyterian Church in Jamaica, Queens is where I went to church. I'm a Protestant, I'm a Presbyterian and you know I've had a good relationship with the church over the years. I think religion is a wonderful thing. I think my religion is a wonderful religion."
Some have offered their support for Trump's thoughts about the handling of Writebol and Brantly, not to mention any other possible Ebola victims from the United States.
"You are right about the Ebola patients," @BarbaraSMayer tweeted. "It's a deadly virus, and they shouldn't bring them to the US."
"Yes!! The government is bringing them back here so the outbreak can start here too," @Mrs_VGomez added.
Trump's words have not stopped since August 1, when news of Brantly's return broke. He was the first Ebola patient brought back to the United States. Writebol is expected to be transported back to the States, and taken to Georgia, early this week.
"The U.S. must immediately stop all flights from EBOLA infected countries or the plague will start and spread inside our 'borders.' Act fast!" Trump tweeted. "The fact that we are taking the Ebola patients, while others from the area are fleeing to the United States, is absolutely CRAZY – stupid pols," he added.
"They knew the risk when they went to Africa," @BerryBrite1 tweeted to Trump. "They choose it freely."
Brantly and Writebol have both said at separate times that they trust God to bring them through this situation and wouldn't change their decisions to go to Africa and work in Liberia.