Donnie McClurkin Reacts to 'Empire' Bully Attack Watched by 16 Million Viewers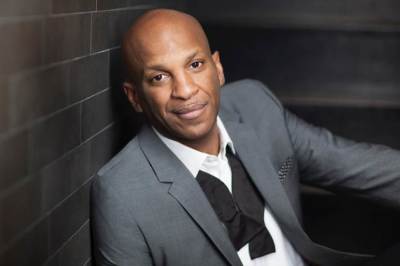 Pastor and gospel music singer Donnie McClurkin is showing love to "Empire" creator Lee Daniels despite being mocked on the hit FOX show in front of 16 million viewers.
McClurkin, 55, was mentioned on the season two premiere of the show when the homosexual television personality known as Miss Lawrence, from Bravo TV's "Fashion Queens" and "Real Housewives of Atlanta," announced that McClurkin would be a part of a fictitious LGBT awards show.
McClurkin has been vocal about being delivered from homosexuality, and the show's creator used this to push his series' gay storyline on prime time TV.
After McClurkin heard that his name was being used in the latest episode of "Empire," his representatives released a statement, calling it a "new form of bullying."
"There's no explanation or understandable reason for the actions people take under the guise of entertainment," the statement obtained by The Christian Post reads. "When did the art of creative writing resort to penning scripts for shock value and controversy? During the premiere of FOX Television's hit show, 'Empire,' the writers targeted gospel artist Donnie McClurkin."
In a Twitter post, the three-time Grammy award winner said it was important for people not to show negativity toward Daniels.
"It was brought to my attention via social media that my name was included in a 'back-handed' manner during a scene in the FOX show, Empire. What might have been meant for evil, God uses for good," McClurkin wrote.
"Despite the scripting used by @leedanielsent it has helped bring attention to the Gospel of Jesus Christ that I sing and preach, an empowering moment! To my brothers and sisters, thank you for your support, encouragement & love! No negativity toward @leedanielsent let's show the love of Jesus."
McClurkin's representative went on to end the official statement on behalf of the gospel singer by saying, "Let this experience be a reminder that as loving Christians we're called to share the Good News of Christ and be examples of God's love on the Earth."
The gospel singer previously came under fire from critics after speaking out against the U.S. Supreme Court ruling which made same-sex marriage legal nationwide.
"We've just received the answer from man's Supreme Court ... we already received the answer from GOD," the pastor of Perfecting Faith Church in New York wrote. "With NO REGARD to what the Supreme Court of MAN decrees ... no matter what MY past was or feelings & struggles ... GOD has set the only standard for marriage to be between man and woman ... in biology, in physiology, in history, biblically & scripturally and that ... I will NEVER speak against!"
At the end of his initial Facebook post, McClurkin spoke about loving all people, including homosexuals. Still, he drove his point home by admitting his own wrongs and addressing the issue in love.
"... WE STAND AGAINST ALL SIN, EVEN IF ITS IN US. ... AND WE DON'T AGREE WITH OR CONCEDE TO SOCIETY'S CHANGE OF GOD'S PLAN AND INTENTION FOR MAN! THE SUPREME COURT WAS WRONG. GOD AND HIS WORD IS RIGHT," McClurkin wrote. "I know, I know, I've done many things in this regard wrongly, but that only qualifies me to address it! In love."
This is not the first time McClurkin has received backlash for speaking up about his thoughts concerning homosexuality. In 2013, he was removed from the lineup of a Washington, D.C. concert celebrating the 50th anniversary of the March on Washington after sharing his personal testimony of being delivered from homosexuality.
The pastor spoke about the matter on "The Tom Joyner Morning Show," where he opened up about being molested multiple times as a child before engaging in a homosexual lifestyle. Because of his own history, McClurkin insisted he is not homophobic.
"You can't call me a homophobic if I've been a homosexual," he said on the radio show. "That's quite a stretch."