Donnie McClurkin Vents to Fans While Mourning Niece's Death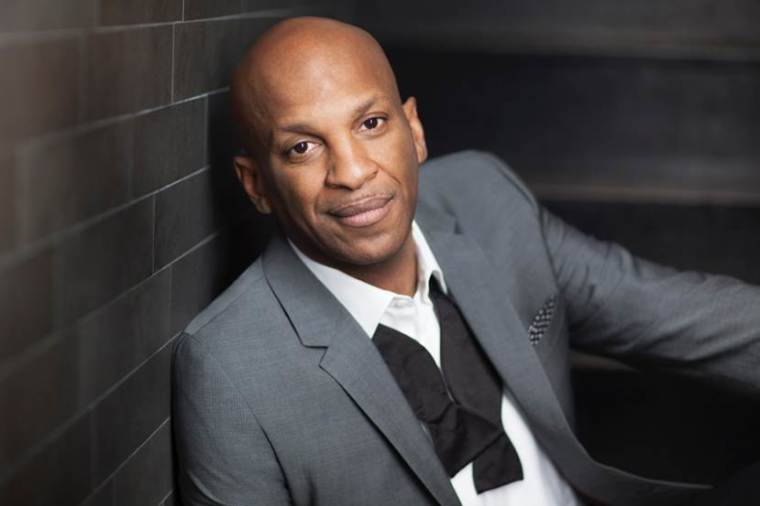 After decades of ministering to millions through sermons and songs, Pastor Donnie McClurkin found himself in need of a listening ear. The gospel singer vented to his worldwide supporters last Friday as he copes with the death of his 13-year-old niece, Trinity.
Trinity died from a seizure in her sleep in late October, which marks the fourth death McClurkin's family has had to endure in four years. The Grammy Award-winning artist admits that he has been having a tough time dealing with his most recent loss, and tweeted followers before addressing them live on Periscope.
"Can't sleep ... a rough day eulogizing my 13yr old niece ... gotta unwind," McClurkin tweeted early Friday morning.
The 56-year-old senior pastor of Perfecting Faith Church in Freeport, New York told those watching on Periscope that it was "hard eulogizing her" at the homegoing service that took place at his church.
"I came on to get that off of my mind," said McClurkin before he fell asleep on the live stream, according to EEW Magazine Online. "We're going to make it, of course, but it just hurts kind of badly."
McClurkin is currently performing in The Festival of Praise Tour with fellow gospel singers Kim Burrell, Jessica Reedy, Fred Hammond, Isaac Carree, Zacardi Cortez and Hezekiah Walker. While performing on the tour last week, McClurkin mourned the loss of Trinity and leaned on his fellow gospel singers for support.
"The passing of my 13yr old niece, Trinity, 4 days ago ... and the pain it's left her parents and grandparents, aunts uncles, brothers & sister and cousins ... left me broken on stage ... but theses singers were and are so much more than singers ... Kim Burrell, Jessica Reedy, Fred Hammond, Isaac Carree, Zacardi Cortez, Hezekiah Walker…" the singer wrote on Facebook."Their love helped me minister ... it's all for the glory of God! Keep my family in prayer ... Home going service is this thursday ... another death ... but God be praised ...Through it all, Andrae ... through it all!"
The gospel singer has learned to endure his fair share of tragedy with his father's death in 2011, his mother's death in 2013, and his sister's death earlier this year before Trinity's. On his way home to celebrate the life of his niece, McClurkin had asked followers on social media for prayer.
" ... Headed home for the funeral of my 13yr old niece, Trinity! Pray 4 the MASON/MABLETON/McCLURKIN families 2day," he wrote.
As a pastor, gospel music star and radio host who also judges BET's "Sunday Best" talent competition, McClurkin knows the importance of relying on God's grace to get him through both good times and bad.
"The definition of grace is the supernatural ability to do what you cannot do in the natural and God graces us to do what He's called us to do," he previously told CP. "He put just enough hours in a day, just enough days in a week and just enough weeks in a month for us to accomplish things."