Dr. Kent Brantly Improving; Ebola Expert Says There's No Need for Americans to Panic Over Infection
Dr. Kent Brantly Improving; Ebola Expert Says There's No Need for Americans to Panic Over Infection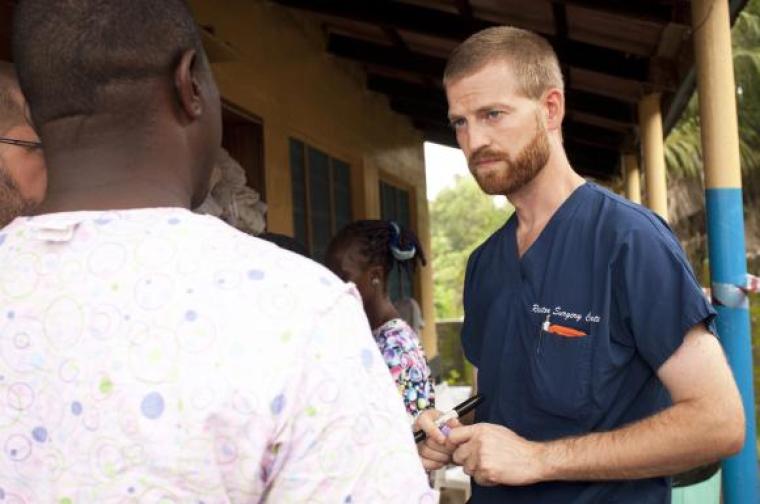 Ebola victim Dr. Kent Brantly is reportedly improving every day since being transported to Emory University Hospital in Atlanta last week, and an expert in the field of infectious diseases has said that there is no need for Americans to worry about contracting the disease.
Dr. Rossi A. Hassad, a member of the American College of Epidemiology told The Christian Post that there is actually no need to be concerned about the disease spreading.
"From a scientific perspective and based on evidence, panic is not warranted, but the general public does not have that knowledge or information. So when it comes to the general population, and given that when people think of Ebola they think of movies they've seen or documentaries … that's more fiction than it is infection. There is a version of that that is real, and that is a severe case of Ebola, which is when the patient progresses to end-stage and begins hemorrhaging from every organ, internally and externally. Sometimes that is what is portrayed by the media as scary, but most patients don't get there," Hassad explained.
There was initial outcry over Brantly, a Samartian's Purse missionary and Nancy Writebol, a SIM USA missionary being brought to the United States for treatment. Despite the criticism, the trip back to Atlanta seems to have benefitted Brantly's health.
"I have been able to see Kent every day, and he continues to improve," wife Amber said in a statement. "I am thankful for the professionalism and kindness of Dr. Ribner and his team at Emory University Hospital. I know that Kent is receiving the very best medical treatment available."
Brantly and Writebol became infected while working with Ebola patients in Liberia. They were brought back to the United States separately in special CDC-outfitted jets and immediately taken to Emory University Hospital which has one of the best Ebola treatment facilities in the US. The Hospital is specially equipped to handle Ebola cases.
Both victims are being treated with an experimental serum and showing signs of improvement. They are likely to continue improving with further treatment at the hospital and both families have asked for continued prayers.
Dr. Kent Brantly's Condition Improving in Atlanta