Dr. Kent Brantly on Surviving Ebola and Latest Doctor Infected With Disease; 'I Spent a Good Long While in Prayer'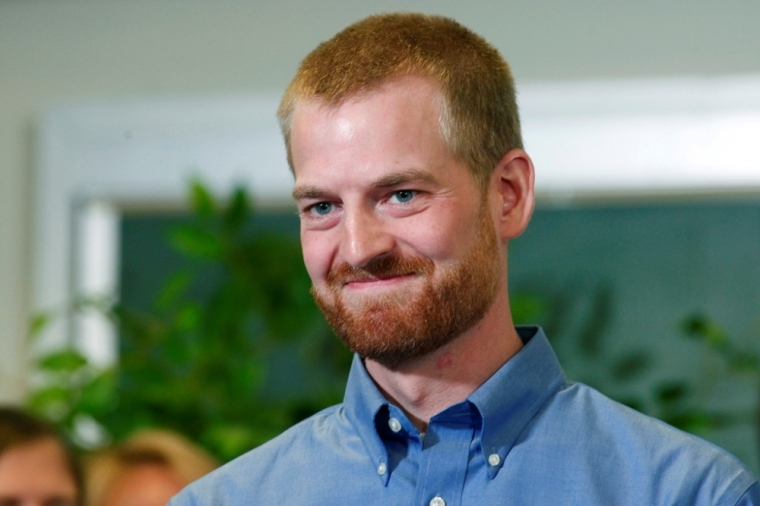 Dr. Kent Brantly is grateful to be alive after battling the Ebola virus; now he is speaking out about his experience and praying for the latest American missionary, a colleague, who has been diagnosed with the disease.
"I was notified about that this morning," Brantly told NBC's Matt Lauer. "I spent a good long while tearful, in prayer."
Brantly was working as a physician with SIM USA, an international Christian aid organization, in Liberia, helping to quell the growing Ebola epidemic that has plagued the country, when he himself began to feel ill. He immediately secluded himself so as to avoid infecting others if he tested positive for the disease.
"I was so thankful that Amber [his wife] and the kids were not there. Yeah, I wanted to be close to them but that gave me great relief, knowing they were gone three days before I had any symptoms. That would have been an overwhelming mental burden, if I had woken up sick next to my wife with one of my kids snuggled up next to me," the physician said.
He informed his wife about the situation, and she waited anxiously for test results to either confirm or deny Brantly's suspicion that he was ill.
"When he did call me to tell me he had Ebola … I don't know if I can describe that," Amber said. "I knew what was coming. I had seen him treat these people who had already been diagnosed. And I knew how it ends. I knew how everyone had ended up so far. So I had the disadvantage of having the knowledge of the course of the disease. I was scared."
Brantly was eventually transferred to the United States, where he was given an experimental drug known as ZMapp. He also relied heavily on prayers from people throughout the world who knew of his condition and wanted to help. After two weeks, he was discharged from Emory University Hospital in Atlanta, Georgia, and has been enjoying spending time with his family in North Carolina.
"Right now I still have a lot of recovering to do," the doctor said. "I know I look well, but I am still pretty weak."
Meanwhile, SIM USA noted that the latest American doctor diagnosed with Ebola is "doing well and is in good spirits." His name has not been revealed, but the physician worked in the obstetrics unit in Monrovia, Liberia. He has been transferred to an isolation unit, where he is undergoing treatment and observation.
"My heart was deeply saddened, but my faith was not shaken, when I learned another of our missionary doctors contracting Ebola," Bruce Johnson, president of SIM USA, said in a written statement. "As a global mission, we are surrounding our missionary with prayer, as well as our Liberian SIM/ELWA colleagues, who continue fighting the Ebola epidemic in Liberia. We have gifted Liberian medical staff and support staff who are carrying on the fight."