'Duck Dynasty' Newlyweds John Luke and Mary Kate Robertson Say Faith, Not Age, Is Secret to Lasting Marriage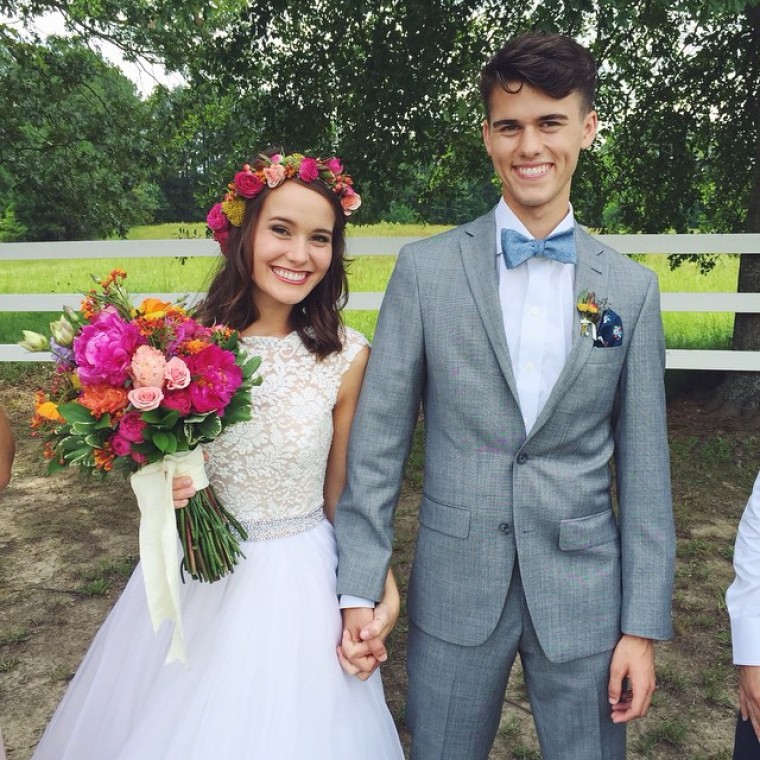 "Duck Dynasty" newlyweds John Luke and Mary Kate Robertson recently shared what they believe to be the secret to a lasting marriage, two months after they exchanged vows in a televised wedding.
While some critics have openly questioned the couple's decision to marry at ages 19, John Luke believes that it's one's commitment to faith, and not age, that determines the success of any marriage. The pair said "I do" in a country-style wedding at the Robertson family farm in West Monroe, Louisiana, on June 27, and they recently settled into their new lives together as college students at Liberty University in Lynchburg, Virginia.
"As far as relationships and marriage goes, we've discovered that the ones that put God first in their relationship last and the ones who put themselves first don't," John Luke said, according to Richmond.com.
"Our relationship is based on God in the fact that through His word, marriage is something holy and sacred, so we're in this to make that holy and sacred marriage. … We know we're going to stick together and figure it out no matter our emotions."
The A&E star said previously that his parents, Willie and Korie Robertson, are the perfect example of how marrying "young" can lead to a lasting union. They have been married for more than two decades.
"I am so excited to marry my best friend. I know my parents married young as well, and they have always been examples of what 'could be' to me," he said before his highly anticipated wedding to Mary Kate. "Fast-forward 22 years and they are more in love than ever, and I hope Mary Kate and I are the same way in the years to come. God has truly blessed us."
In July, John Luke and Mary Kate jetted off to Australia for their lavish two-week honeymoon where they enjoyed jet skiing, snorkeling, swimming with exotic creatures and most importantly, bonding over their Christian faith. They wrapped up the journey in Bora Bora before heading back to the U.S. to prepare for college. They both praised Liberty, which is the largest Evangelical university in the world.
"Liberty is the Disney World of Christian colleges," said John Luke.
Mary Kate added, "You can just see that God is moving here."
The couple met and became friends at a Christian summer camp in 2010 before they began dating three years later in 2013. John Luke proposed during his 19th birthday celebration last year.
Around 800 friends and family attended their June wedding.