'Duck Dynasty' Star John Luke Robertson Recalls 'Wildest Worship Service Ever,' Details Speaking in Tongues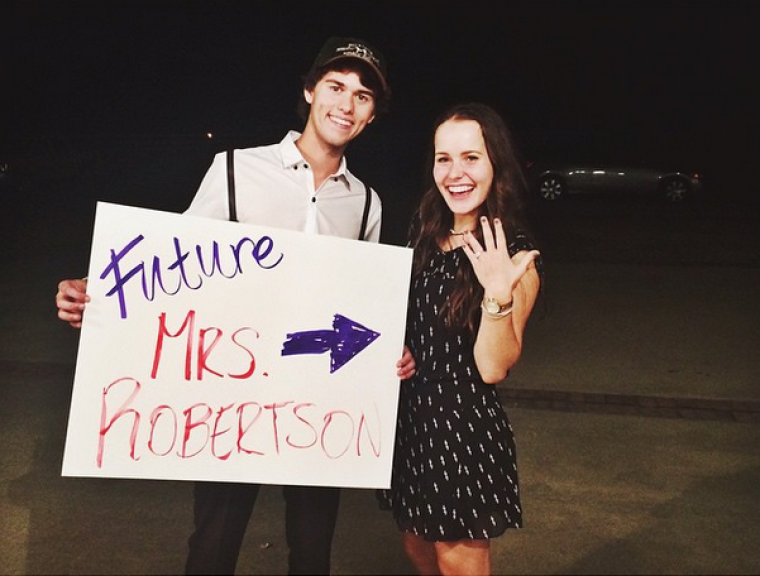 John Luke Robertson, who stars on A&E's "Duck Dynasty," opened up about a difficult time in his church when he chose to attend a different worship service that involved speaking in tongues recently.
The 19-year-old Louisiana native and his family are well known for their traditional Christian beliefs, which are often highlighted on their popular reality television series. In a recent post to his blog "Young and Beardless," Robertson confessed to having a falling out with the Church of Christ, where he and his entire family of "Duck Dynasty" stars go to worship.
"I left my church for a very Non-Christian-like reason at one point of my life," the teen penned. "I was angry at someone at church and God mostly. I didn't leave the church altogether because where was I going to go?"
The grandson of Phil Robertson went on to reveal that he attended a larger worship service at a different church before comparing the new service to that of the Church of Christ, including the singing, instruments and prayer. It was after the singing and praying that Robertson had his first experience involving speaking in tongues.
"Speaking in tongues is one of those Christian terms with a lot of different meanings depending on whom you ask," the reality television star explained in the post. "It could be a made up personal prayer language of Angels or the language of the Holy Spirit. Whatever is actually is, it sounds out of this world and very frightening the first time you hear it."
Robertson went on to compare witnessing others speaking in tongues to "suddenly everyone shaking and speaking Arabic or Chinese." Despite his initial fear, the "Duck Dynasty" star revealed that he also was able to speak in tongues.
"I had my hands up, praying in English when a woman appeared," he penned. "She asked me if I ever received the Holy Spirit, I said I thought I had. She said if I was willing then I would now if I hadn't before. I said I was willing. She told me my face was going numb and my tongue wanted to speak so I let it, but it was only English. Actually is was a mumble that sounded to the women like Speaking in Tongues. She sounded the alarm that I had it!"
Robertson recalled his body shaking and noted that he "didn't know if that was because of the Holy Spirit or a panic attack" before praying to God "to get me out of there!" However, following the service, the preacher of the church announced that Robertson was a member who was welcome back anytime.
"I felt really welcome," the reality star shared in the post. "One day I will go back."
Furthermore, the experience with a different church taught Robertson an important lesson about Christians.
"1. No one knows all the answers," he wrote. "2. Worshipping God radical. Sometimes it is deep and serious, and sometimes it is wild and out of control. 3. Jesus' followers are truly a family. Even though we fight and disagree sometimes. What family doesn't?"