'Duck Dynasty' Star Missy Robertson on Daughter Mia's Devastating Diagnosis: 'I Did Question God'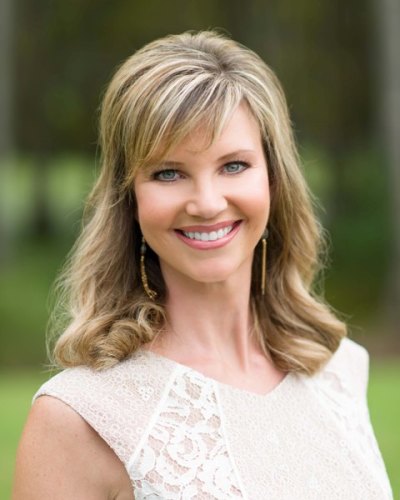 "Duck Dynasty" star Missy Robertson says her daughter's devastating medical diagnosis left her questioning her faith.
In 2003, during a 4-D ultrasound, the Christian reality TV star and married mother of three learned that her now 12-year-old daughter, Mia, had a cleft lip and possible cleft palate at 31 weeks gestation. Instead of leaning on faith, Missy initially began to question God.
"I did question God at the beginning, like, 'Wait a minute, what just happened here? I thought, I'm one of your children,'" Missy told ET on Wednesday.
"You're not supposed to leave me. Did you turn your back for just a second and get disoriented or distracted with someone else's problems and forget about me for a second?"
After overcoming the initial shock of her daughter's condition, Missy and her husband, Jase, came to realize that Mia's bilateral cleft lip and palate was no accident and it was actually a part of God's bigger plan for their lives.
"But going along this journey, I realized He [God] never left us, not one time," she said. "This is all part of a bigger plan and Mia is a huge part of His plan, and that's what we have to fulfill."
Mia underwent her first corrective surgery at just 3 months old, and she has undergone several major surgeries over the past decade. During a previous interview with The Christian Post, Missy, who also shares two sons with Jase, said she believes there was a purpose behind her family's pain: To help propel others closer to faith.
"... Looking back, especially over the last couple of years, we definitely see reasons for Him allowing us to go through this, and allowing Mia to go through the pain and the challenges that she has in her life," she said.
"She wants to help other people. To me, that speaks not only about a greatness about her, as an individual, but about the greatness of our God to see something in a child, long before she was born, that could help influence people and to bring them closer to Him. Who am I to question that about Him?"
Mia's story was shared during an episode of "Duck Dynasty" titled "Stand By Mia," and the overwhelming response from viewers inspired Missy and Jase to share their struggles in Missy's newly released book Blessed, Blessed ... Blessed.
"This is not just a book to say, 'Look at us.' This is a book that we can encourage other people and tell them 'you can do this,'" said Missy. "It does not have to be devastating and overwhelming for you. It may feel that way, but hopefully with our example and Mia's inspiration, we can give people that hope."