'Duck Dynasty's' Sadie Robertson Joins Olivia Munn, Dwayne 'The Rock' Johnson and Others in Praying for Nepalese Earthquake Victims
Sadie Robertson of "Duck Dynasty" is joining countless others in prayer for the thousands of people suffering from the massive earthquake in Nepal on Saturday.
An international relief effort is sweeping Nepal as well as the neighboring China and India as the death toll reached over 3,600 people with another nearly 7,000 people injured, according to the latest reports on Monday. In light of the devastating earthquake, Robertson shared a prayer for the victims and their families over the weekend.
"Thoughts and prayers are with everyone who was involved in the Nepal earthquake," Robertson posted to Twitter on Sunday. "Praying for the families of those who lost their lives."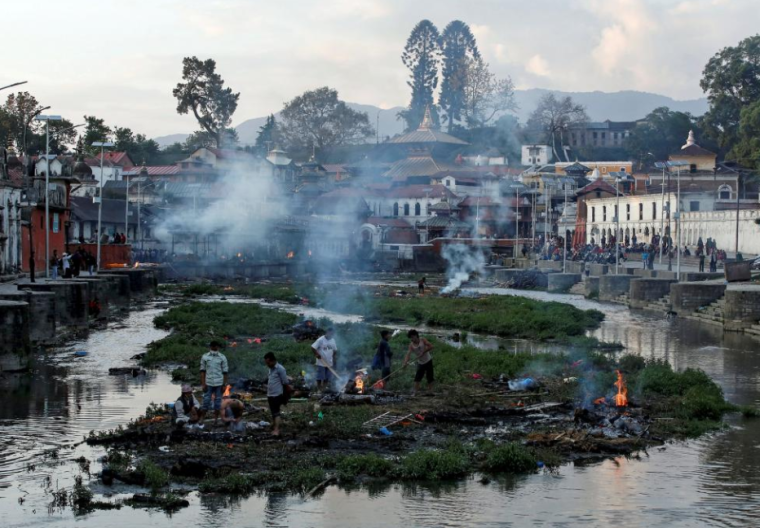 The reality star was not the only celebrity to tweet prayers after the 7.8 strong earthquake. Actors including Olivia Munn, Shannen Doherty, Jesse Tyler Ferguson and Dwayne "The Rock" Johnson also shared prayers on Twitter over the weekend.
"Thoughts and prayers for the people of Nepal and everyone affected by today's tragic events," Johnson wrote. "Hold onto your faith and stay strong."
Kim Kardashian West also posted a message of prayer, writing, "Praying for the victims of the earthquake in Nepal. Pls. help @prabalgurung raise relief money by donating."
Meanwhile, relief efforts have intensified in both the hunt for survivors and providing aid in Nepal as of Sunday. Nevertheless, officials warned that the death toll could rise as rescue teams reach remote, impoverished regions of the nation in the coming days, reported Reuters.
However, the terror and tragedy is not yet over for the country. Nepal continues to reel over powerful aftershocks into Monday, and thousands of displaced locals are sleeping in tents or out in the open after losing their homes. Furthermore, many of the sick and wounded in the nation's capital, Kathmandu, are exposed to the elements, unable to find beds in the city's overwhelmed hospitals.
The earthquakes have also caused deadly avalanches on Nepal's world-famous Mount Everest, known as the highest mountain in the world. At least 17 climbers were killed and several remain trapped in the worst single disaster to hit the Himalayan range.
For more information about how to help those affected by the earthquake in Nepal, visit Unicef, AmeriCares, Waves For Water and many more charity websites listed here.