Dylann Roof Found Competent to Face Death Penalty Trial for Charleston Church Massacre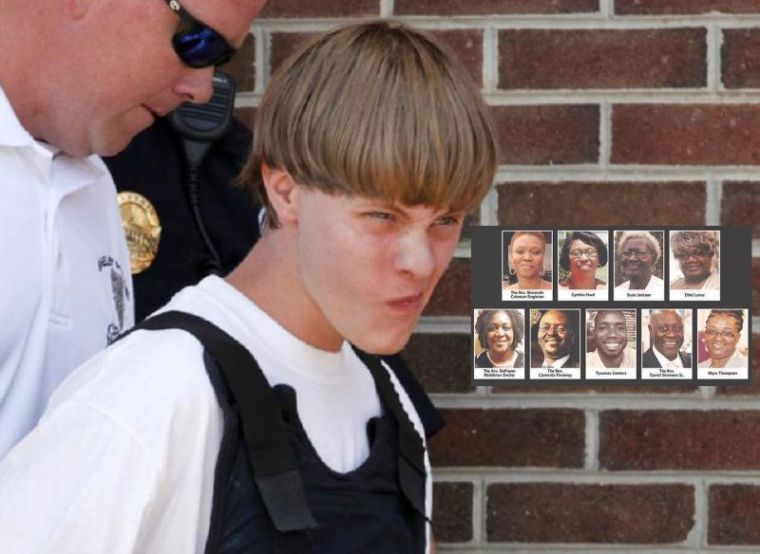 Dylann Roof, 22, the man charged with killing nine black worshipers at the Emanuel African Methodist Episcopal Church in Charleston, South Carolina, as they prayed last June has been found competent to stand trial for their deaths, a federal judge ruled on Friday.
"After carefully considering the record before the court, the relevant legal standards, and the arguments of counsel, the court now finds and concludes that the Defendant is competent to stand trial," U.S. District Judge Richard Gergel wrote in his decision.
Gergel did not go into detail about the reasons behind his decision, noting that if he were to reveal the facts of the case it could affect Roof's right to a fair trial.
"The court is filing under seal Findings of Fact and Conclusions of Law regarding the issue of competency simultaneous with the issuance of this order. The Findings of Fact and Conclusions of Law have been sealed based upon the court's determination that the public disclosure of that document at this time would prejudice Defendant's rights under the Fifth and Sixth Amendments of the United States Constitution and place in jeopardy the Defendant's right to select a fair and impartial jury and to a fair trial," he wrote.
The Los Angeles Times reported that the judge in the case had delayed the jury selection process on Nov. 7 after Roof's lawyers suggested he either didn't understand the charges against him or couldn't properly help them with his defense.
He is charged in federal court with hate crime, obstruction of religion and other counts in the deadly massacre.
Defense lawyers did not say what led them to question Roof's competency. During the competency hearing only Roof, his lawyers, prosecutors, court officials and witnesses were reportedly allowed. Roof, the Times said, made statements to a psychologist that might not be legal to use at his trial and could taint potential jurors.
At Roof's competency hearing, Gergel heard testimony from psychologist James Ballenger and four other unnamed witnesses and reviewed sworn statements from three others the Times noted.
Police charge that Roof sat through nearly an hour of prayer and Bible study at Emanuel African Methodist Episcopal Church with its pastor and 11 others before pulling a gun from his fanny pack near the end of the class and firing dozens of shots.
He also fired racial insults at the six women and three men he is accused of killing as well as the three people he left alive. He said he left them alive so they could tell the world the shootings were because he hated black people.
Felicia Sanders, one of the three survivors, told NBC News last year that the gunman caught them with their eyes closed.
"We were just about to say the prayer to be released," Sanders told NBC News. "He caught us with our eyes closed. I never told nobody this."
She also vowed that she would attend every one of Roof's hearings and hoped he would hear the voice of her grandson Tywanza, who died in the massacre, all the days of his life.
"I want Dylann to see my face. I want Dylann to hear Tywanza's voice all the days of his life. He didn't have to do it. He didn't have to do it. He didn't have to do it," she said.
Roof had already been found competent in state court, where prosecutors plan a second death penalty trial on nine counts of murder.
Jury selection in the case is expected to resume on Monday Nov. 28.