Ebola Virus Death Toll Reaches Over 600 in Deadliest Outbreak in History; Doctors Fighting Rumors, Hostility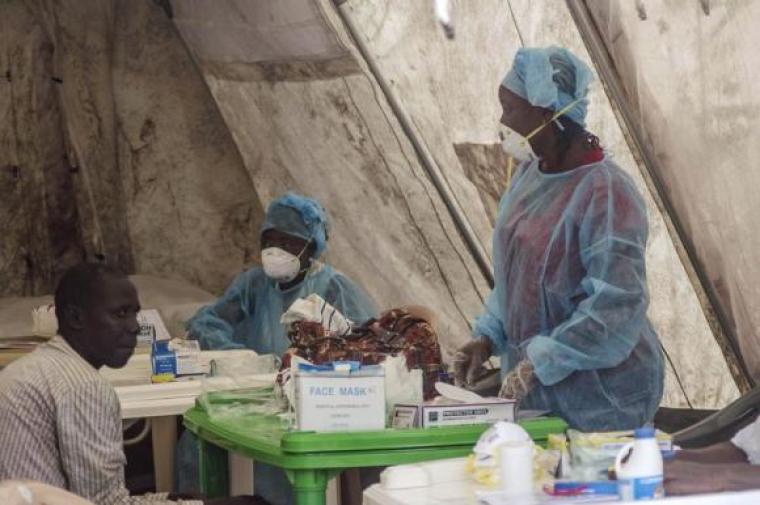 As the death toll from the deadliest outbreak of Ebola outbreak in history reached 603 earlier this week in West Africa, the World Health Organization said that workers are also fighting rumors and hostility, which is making it difficult to access threatened communities.
"It's very difficult for us to get into communities where there is hostility to outsiders," WHO spokesman Dan Epstein said in a news briefing, Reuters reported on Wednesday. "We still face rumors, and suspicion and hostility ... People are isolated, they're afraid, they're scared."
Some people in the affected communities reportedly believe that outsiders are spreading, rather than fighting, the Ebola outbreak.
WHO noted on Tuesday that there have been at least 68 new deaths in the region from last week alone, bringing the death toll to 603 since February.
The virus has continued its spread throughout Guinea, Liberia, and Sierra Leone, despite local and international efforts to contain it.
Epstein revealed that the main focus in the three countries currently is finding people who have been exposed to the disease, and placing them in a 21-day incubation period to see if they are infected.
"It's probably going to be several months before we are able to get a grip on this epidemic," the WHO spokesman offered.
WHO Director-General Margaret Chan said about mobilizing leaders in West Africa to work together in welcoming medical professionals treating victims: "Sometimes the challenge for us is countries like to do disease control their way. But I think this is one such situation where countries must come together and adopt a similar approach to deal with a very dangerous disease."
The virus, which was first discovered in 1976, is known to have a 90 percent death rate for those infected.
Ebola virus symptoms include a sudden onset of fever, intense weakness, muscle pain, headache and sore throat, which is followed by vomiting, diarrhea, rash, impaired kidney and liver function, and in some cases, both internal and external bleeding, WHO explains.
Christian relief organization Samaritan's Purse, which has sent a medical team to the region to offer help in battling the disease, said last week that it is directing efforts at an Ebola isolation center in Liberia, near the border with Guinea.
"This is the largest outbreak of Ebola since it was first discovered in 1976 and it is the largest outbreak in Western Africa, with cases now showing up in national capital cities," said Ken Isaacs, vice president of programs and government relations for Samaritan's Purse. "Along with medical treatment, awareness and education are the keys to containing this outbreak."
Samaritan's Purse President Franklin Graham has added that Ebola is "one of the most deadly diseases in the world, and it must be contained as quickly as possible."
The Christian relief group provides updates of its work in Liberia in treating the virus, along with the stories of some of the patients who are being treated.
In its latest update, WHO noted that it is supporting the affected countries in strengthening contact tracing, as well as early detection and prompt isolation. All three affected countries have also initiated a process of reviewing and updating their Ebola virus national response plans.