Eddie Long's Church Warned in Advance of Million-Dollar Ponzi Scheme?
Ephren Taylor Accused of Stealing $11M in Investment Scams Targeting Churches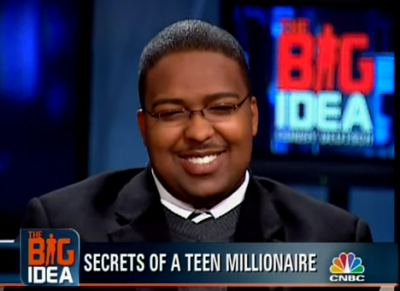 Bishop Eddie Long of New Birth Missionary Baptist Church in Georgia was warned about the alleged financial shenanigans of Ephren Taylor long before the businessman managed to convince members of his congregation to hand over more than a million dollars for investment deals, which the federal government says were part of an elaborate scam.
According to submitted court documents from New Birth Missionary Baptist Church reviewed by Atlanta news station WSB-TV, someone called the megachurch more than a week before Taylor's scheduled appearance before the congregation to pitch his investment deals as part of a financial seminar.
An internal memo reportedly indicates than an unidentified caller informed Bishop Long's assistant that he "did not want the church to be taken advantage of" and predicted that Taylor would "issue promissory notes to the congregation if allowed that gives him legal authorization to do what he wants and there will be no return on investment."
A dozen members of Long's New Birth congregation have filed a joint civil suit against the minister, the church and Taylor and his companies in an effort to recoup their million-dollar loss.
Lillian Wells is one victim claiming to have been scammed out of her savings. She told the local news station that indeed Taylor had her sign a promissory note when she gave him $122,000 that he allegedly claimed he would invest in real estate. She said Taylor promised her a 20 percent return on the investment.
"That was my everything, and that's it, it's gone," Wells told WSB-TV of her life's savings.
The attorney representing the alleged victims called the internal memo from Long's church a "smoking gun," and said the minister had an obligation to warn his flock.
"He has to put his church members' interests before his own," said attorney Jason Doss. "He was obligated under the law to tell everybody about it, and obviously he didn't."
Bishop Long reportedly had introduced 29-year-old Taylor to New Birth members as "my friend, my brother, the great Ephren Taylor." The Georgia minister did not, however, invest in any of the businessman's purported deals.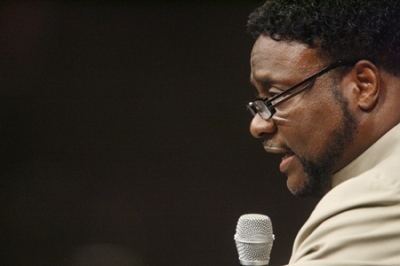 "We remain hopeful that Ephren Taylor and companies related to him restore the funds that were taken from congregants at New Birth and churches around the county. We continue to cooperate as the case proceeds," said a spokesperson for the Georgia megachurch, which is reportedly home to about 25,000 members.
Bishop Long, who is not involved in Taylor's criminal case, released a video when the lawsuit filed against him and New Birth was revealed. In the online video, Long pleaded with Taylor to "do the right thing" and return the monies given to him in good faith.
"Please, do what's right. You're a great fellow, you're a great man, you do great things, let's settle this so these families can move on," the minister addressed Taylor.
In April 2012, the U.S. Securities and Exchange Commission, which investigates financial fraud, charged Taylor with running a Ponzi scheme, or affinity fraud, that targeted church congregations and other groups. The SEC also charged City Capital Corporation and Wendy Connor, its former chief operating officer, for their roles in the alleged scheme.
According to a statement from the SEC: "Taylor and City Capital raised approximately $11 million through ... promissory notes supposedly funding various small businesses, and interests in 'sweepstakes machines.'"
Federal investigators allege that the millions Taylor acquired from unsuspecting Christians from churches across the nation were used to cover personal expenses and pay other investors, with none of it going to charity, as Taylor allegedly had promised.
The 29-year-old businessman is said to have marketed himself as "The Social Capitalist" while claiming to be the youngest black CEO of a public company and the son of a Christian minister who values the importance of "giving back."
A previous Christian Post report revealed that Taylor had also targeted Lakewood Church in Houston, Texas, with a similar business seminar. When notified that an investor from the megachurch led by Pastor Joel Osteen had contacted the authorities about Taylor, a Lakewood Church representative told CP that they were previously unaware of the case.
Taylor, a former New York City resident, has failed to respond to numerous subpoena requests to answer to the charges made against him. While another class action complaint was filed last August against Taylor, his father and another family member for similar crimes, his current whereabouts are unknown, according to the SEC.
Attorney Cathy J. Lerman contacted The Christian Post last fall when Michael Winans, member of the famous gospel-singing Winans family, pleaded guilty to defrauding investors out of nearly $8 million in a Ponzi scheme.
Lerman is among a team of lawyers said to represent thousands of victims of Ponzi schemes, some of which were executed through affinity frauds and targeted Christian investors.
"I know firsthand the emotional, financial and spiritual toll these kinds of crimes have had on their victims and it has made me very, very angry. I find such frauds perpetrated in the name of religion to be some of the most insidious because the victims are targeted because of their goodness and faith. These people were fooled, not foolish," she told CP, adding that religious organizations and their leaders need to do more to address these kinds of fraud cases.