Egyptian Rapper on Becoming a Born-Again Christian, Anti-Gov't Rappers in Egypt, and Plans to Redeem Hip Hop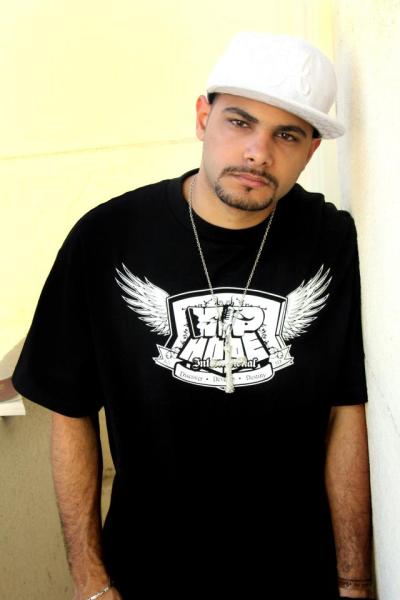 An Egyptian Christian, inspired by Christian rappers Lecrae and KJ-52, takes his own style of hip hop on tour across the United States. As one of his songs proclaims, he sings about God "in Arabic, in English, from Cali to the Nile."
"God created every challenge to be used for the good," Maged Medhat, also known as "Double M," told The Christian Post in a Monday interview. He told his story of the moment he became a born-again Christian, his plan to redeem rap music, and his advice to young people on their own self-image.
Although he was raised in a Christian home, Medhat said he never took his relationship with God seriously. As he grew up, he started listening to hip hop and rap in the streets of Alexandria, Egypt. He described "the underground rappers in Egypt" as "really bad people." They encouraged him to rebel against the government and the schools, and to foster hatred against others.
Then Medhat began to examine his faith, and came to a saving knowledge of Christ. "I surrendered my heart to Jesus," he explained, and then "fought with God for six months" over whether or not he should become a full-time Christian rapper.
After six months, he dedicated himself to Christian hip hop. After that, "God showed me mercy and love, He showed me things I can do," to improve the lives of others, Medhat said.
The stories of Christian rappers Lecrae and KJ-52 inspired him, the Egyptian artist said. Lecrae Moore grew up without a father and filled his void of self-esteem with drugs and women before turning to Jesus. KJ-52, whose real name is Jonah Kirsten Sorrentino, saw his mother leave when he was six, and also recalled falling into the "party scene."
"They were so bad and became so good," Medhat explained, simply. Following their examples, he aims to redeem hip hop for the God of life and hope.
"Instead of singing about hating and killing each other, you sing about the love of Jesus," the Egyptian rapper said. Rap music wasn't created as an avenue for rebellion, but to be used for a positive, uplifting message. "I believe that rap is for the community," he explained, to guide people toward positive solutions, rather than breaking apart families and friendships.
Young people form an integral part of this community, Medhat stressed. A college student himself, the Egyptian rapper said he plans to speak to the youth about the things they care about – "chasing your dream, God's plan for you, and self-esteem."
"I will love to make them see themselves as God sees them," the rapper proclaimed. Many teachers, parents, and elders in the community look down at young people as stupid, but Medhat called for Millennials to care first about their relationship with God.
In the main chorus of his song "Listen to Me World," Medhat gets down with his major message, faith in Christ across the globe. "World, listen to me, I'm sayin' my thing./Jesus is the trust, and I call him my king./Keep rappin' it with my old school style/In Arabic and English, from Cali to the Nile," he sings. Currently touring Dallas, he's scheduled to speak and rap in Washington, D.C. and Los Angeles, Calif., before the end of the month.
In addition to his own music ministry, Medhat serves with Hip Hope International, an organization which trains rap musicians to reach out to "un-churched, unsaved and nominal Christian youth." Their training sessions focus on spiritual growth as well as artistic development. In Egypt, their program graduated seven people this year, and they recently resolved fundraising issues.
The Egyptian rapper asked for prayer, that his music would bless people across the world, that Hip Hope International would continue to succeed, and that Egypt – torn by a complicated civil war – may be at peace once again.