Egypt's Top Muslim Cleric Declares ISIS 'a Danger to Islam'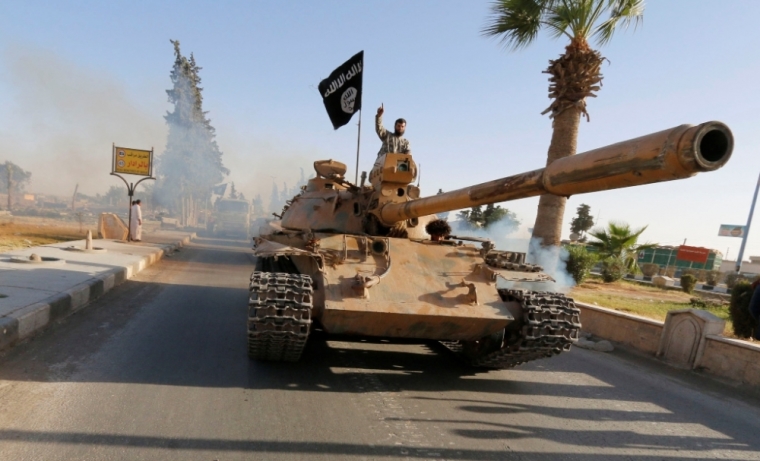 Egypt's most influential Muslim cleric has recently denounced the terrorist group commonly known as the Islamic State of Iraq and Syria (ISIS).
Grand Mufti Shawqi Allam, considered the North African nation's highest religious authority, said on the state news agency MENA that ISIS "poses a danger to Islam and Muslims."
"An extremist and bloody group such as this poses a danger to Islam and Muslims, tarnishing its image as well as shedding blood and spreading corruption," said Allam.
"[They] give an opportunity for those who seek to harm us, to destroy us and interfere in our affairs with the [pretext of a] call to fight terrorism."
Allam is very influential, as Reuters notes, so that the "grand mufti's view represents the opinion of Al Azhar, one of the world's oldest seats of Muslim learning, which influences the opinions of Muslims worldwide."
Formerly known as the Islamic State in Iraq and the Levant, ISIS (also referred to as ISIL) was formed in 2013 as a splinter group of al-Qaeda in Iraq, according to the British Broadcasting Corporation.
"It has since been disavowed by al-Qaeda, but has become one of the main jihadist groups fighting government forces in Syria and Iraq," noted BBC.
"The organization is led by Abu Bakr al-Baghdadi. Little is known about him, but it is believed he was born in Samarra, north of Baghdad, in 1971 and joined the insurgency that erupted in Iraq soon after the 2003 US-led invasion."
ISIS has garnered international attention for its brutal treatment of Iraqi Muslims and Christians, and it is believed they have massacred thousands of civilians and prisoners of war.
The Egyptian Grand Mufti's condemnation of ISIS comes not long after the world's most populous Muslim country also denounced the terrorist group.
Indonesia, which has over 10 percent of the worldwide Islamic population, declared a ban on support for ISIS in response to the group's attempted recruiting efforts among the Southeast Asian nation's population.
Coordinating Political, Legal and Security Affairs Minister Djoko Suyanto stated that ISIS posed a threat to the nation's religious and cultural diversity.
"The government rejects and bans the teachings of ISIS […] from growing in Indonesia. It [ISIL] is not in line with state ideology, Pancasila, or the philosophy of kebhinekaan [diversity] under the unitary state of the Republic of Indonesia," said Suyanto.