ISIS Selling Christian Women as Sex Slaves as Militants Overrun Qaraqosh; Iraqi PM Blamed for Crisis Refuses to Resign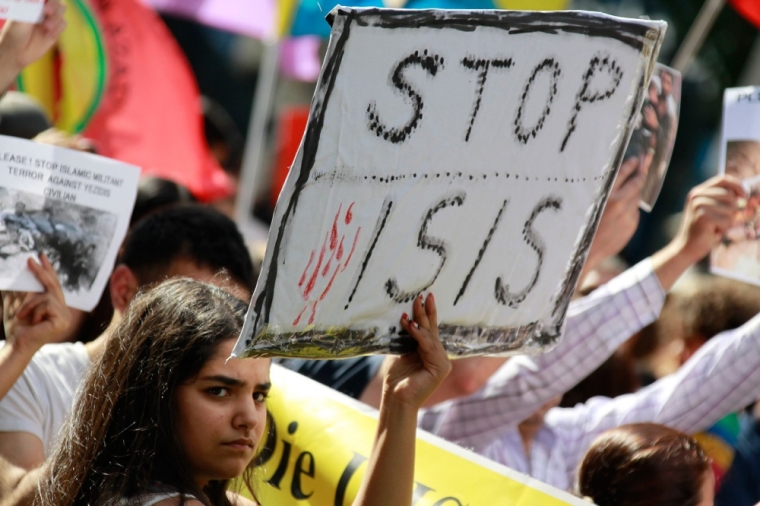 At least 500 Christian women were reportedly abducted from Mosul and marked to be sold as sex slaves by ISIS militants who stretched their dominance over Christians in Iraq further last week when they overran Qaraqosh, the nation's largest Christian city where believers had been flocking to after being chased out of Mosul.
"Elements of ISIS kidnapped women from the Yezidis and Christian as Sabaya (war booty slaves), and subjected them to be sold," said a spokesman for the Red Crescent, Mohammad Khuzai, in a statement translated by Shoebat.com. Eyewitness accounts of the abductions said the most beautiful women were given to ISIS princes.
Qaraqosh is a historic Assyrian town of 50,000 people, about 20 miles southeast of Mosul, according to CNN. And now, like their brothers and sisters in Mosul, Christians there are running for their lives.
"France is highly concerned about the latest progress of ISIS in the North of Iraq and by the taking of Qaraqosh, the largest Christian city of Iraq, and the horrible acts of violence that are committed," French Foreign Minister Laurent Fabius said in a statement reported by CNN. Several nearby Christian towns were also attacked by ISIS militants.
Iraq's already fragile government is also now teetering on sinking into a deeper political crisis as the country's embattled Prime Minister Nouri al-Maliki, who critics say is partly responsible for the unfolding chaos, adamantly opposed calls for his resignation Sunday.
Al-Maliki is seeking a third-term as Iraq's prime minister after his Shiite-dominated bloc won the most seats in April elections. Critics accused the Shiite leader of contributing to the crisis in Iraq, however, by monopolizing power and pursuing a sectarian agenda that alienated the country's Sunni and Kurdish minorities, according to CBS.
Iraq's parliament is expected to meet Monday to discuss who might be able to lead the next Iraqi government which has been postponed until Aug. 19.
Al-Maliki, however, declared in a nationally televised speech Sunday night that he would file a legal complaint against the new president, Fouad Massoum, for not naming a prime minister from the country's largest parliamentary faction by Sunday's deadline as required by the country's constitution.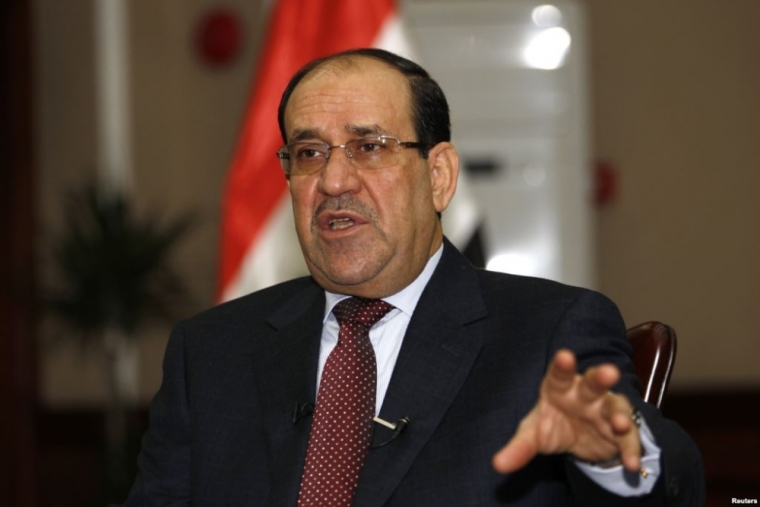 "This attitude represents a coup on the constitution and the political process in a country that is governed by a democratic and federal system," said al-Maliki.
"The deliberate violation of the constitution by the president will have grave consequences on the unity, the sovereignty, and the independence of Iraq and the entry of the political process into a dark tunnel," he added.
On Saturday, United Nations Secretary-General Ban Ki Moon called on political leaders in Iraq to form a new government that could effectively confront ISIS militants and unite Iraqis.
"The Secretary-General remains deeply concerned about the evolving humanitarian and security situation in Iraq. The United Nations and the international community are also closely watching political developments in the country," noted a statement from Ban Ki-Moon's spokesman.
"The Secretary-General calls upon all Iraqi political parties to abide by the constitutional timeline that governs the nomination of the Prime Minister. He also calls for reason and wisdom to prevail and urges all leaders in Iraq to form a broad-based government that is acceptable to all components of Iraqi society. Such a government should be able to mobilize the nation to confront the threat from the Islamic State (IS) in a way that will bring security and stability to the whole country."