Egypt's Top Religious Adviser: 'Islam Will Have a Place in Egypt's Democracy'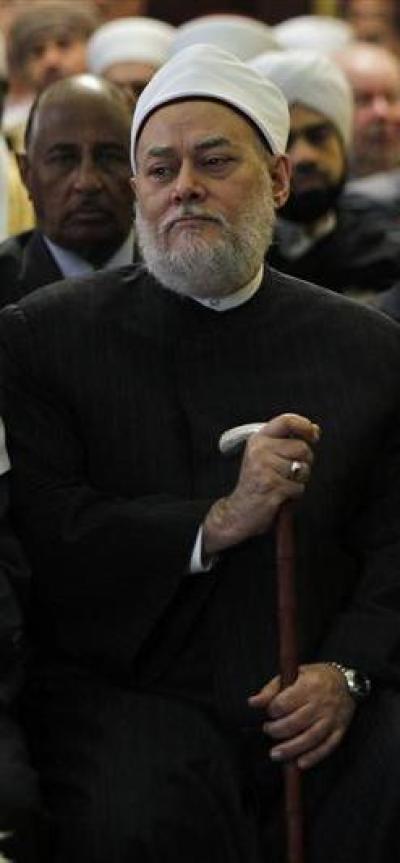 Egypt's top religious adviser recently urged the importance of "inter-religious harmony" as the country "continues to pass through a sensitive period of transition," adding that he believes the Islamic religion does have a place in Egypt's democracy.
"Muslims and Christians alike are encouraged to transform sentiments of solidarity into true unity for the sake of the welfare of Egypt, and not in the interests of individual advancement or sectarian gain," Egypt's Grand Mufti Ali Gomaa, senior adviser for Islamic law, wrote in a recent guest column for Reuters.
"This is crucial so that we may leave to future generations a pluralistic, humane culture at the root of which is true faith, a commitment to justice and love between the peoples of this great land," Gomaa added.
Gomaa went on to address recent statements made by preacher Hisham el-Ashry, who called for the implementation of "anti-vice police," or police who would patrol the country to ensure no civilian was breaking a law of Islam.
"Egypt's religious scholars have long guided the people to act in ways that conform to their religious commitments, but have never thought this required any type of invasive policing," Gomaa stated.
Gomaa concluded his editorial by stating that he believes a moderate, tolerant view of Islam belongs in the country's government.
"Egypt has been a symbol of coexistence for centuries and will continue to be by the grace of God. Islam will have a place in Egypt's democracy. But it will be as a pillar of tolerance and harmony, never as a means of oppression," Gomaa concluded.
Tensions have recently run high among Copts in the North African country who believe its leaders are taking a turn toward an Islamic-dominated government, especially after a new constitution was recently put into law which reportedly rewards a substantial amount of legislative power to Muslim clerics as well as tightens restrictions on civil liberties.
Although media reports indicate a growing uneasiness among the Christian population, both Christian and Muslim leaders have urged inter-religious peace in the country.
"We pray for this beloved country, Egypt, for God to protect her safety, security, stability; to protect her unity and more so, her image," Coptic Pope Tawadros II said in a Christmas Eve address on Jan. 6, in accordance with the Coptic Christmas calendar.
"We don't pray for the land. We pray for the humans, all humans [...] starting with the president, Mohammed Morsi, and all officials, and for God to give everyone wisdom and responsibility to manage the affairs of this country and its people in true Egyptian spirit," Tawadros II added.