ELCA synod elects its first openly gay bishop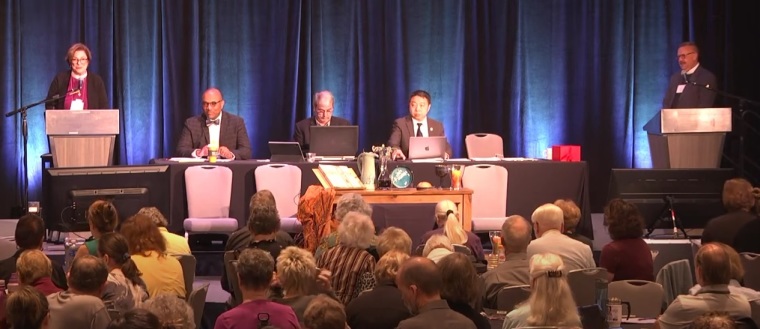 A California-based synod of the Evangelical Lutheran Church in America has elected its first-ever openly gay bishop, over a year after the regional body removed its first-ever trans-identified bishop from office.
At the ELCA Sierra Pacific Synod Assembly last week, Pastor Jeff R. Johnson of Berkeley, California, was elected to a six-year term as bishop of the regional church body.
Johnson was elected bishop on the fifth ballot last Sunday, receiving 226 votes, while the Rev. John Keuhner, pastor of Unity Lutheran Church of South San Francisco, earned 168 votes.
Shortly after winning the election, Johnson addressed the synod gathering, celebrating the fact that he belongs to "a Church that is more open, more welcoming, more inclusive, more affirming than the Church we started out in."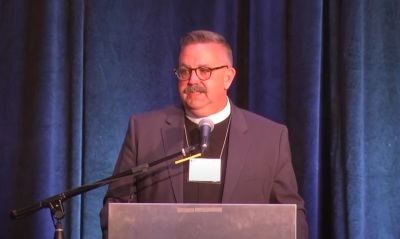 "It is a sign for us that we can be that Church in the future," said Johnson, who got emotional at times during his remarks. "I am incredibly grateful to be here, to be with you."
"You have elected a pastor, but you need to show me how to be a bishop. … And I look forward to that conversation, that relationship, that struggle as we raise a bishop together."
The details of Johnson's installation service have not been finalized.
Johnson was ordained in 1990, according to a synod statement. He has served as pastor of the University Lutheran Chapel of Berkeley since 2013 and is a member of the spiritual care team at Pacific Lutheran Theological Seminary.
He formerly served as the pastor of First United Lutheran Church in San Francisco from 1990-1999. He was a mission developer with Lutheran Lesbian and Gay Ministries in San Francisco from 1990-1995 and the HIV education director for Lutheran Social Services of Northern California from 1988-1989.
Johnson will replace Interim Bishop Claire S. Burkat, the former head of the ELCA Southeastern Pennsylvania Synod who took office after Megan Rohrer, the ELCA's first trans-identified bishop, was compelled to resign in June 2022 amid mounting pressure within the denomination. 
Elected bishop in September 2021, Rohrer was born a biological female, but as an adult uses both gender-neutral and masculine pronouns for self-identification.
Shortly after Rohrer was installed as bishop, allegations surfaced that she engaged in unethical behaviors, including the firing of Pastor Nelson Rabell-Gonzalez of Misión Latina Luterana, which critics accused of being racially motivated.
Additionally, litigation was filed in response to Rohrer's actions while serving as pastor of Grace Evangelical Lutheran Church in San Francisco.
In March, Rohrer filed a lawsuit against the ELCA and the synod in the U.S. District Court for the Northern District of California. She claimed that church leadership engaged in "animus" and falsely cast her as racist.
"The Church's history of prejudice far predated Megan Rohrer's entry into the Church, and the notion [she] was motivated by racial animus in any personnel decisions is an outright falsehood propagated by the Church to deflect blame," read the lawsuit.
"It has also had the tragic effect of turning marginalized communities against each other."