Elderly Couple Held Hands, 4 Great Grandkids Screamed as They Drowned in Harvey Floodwaters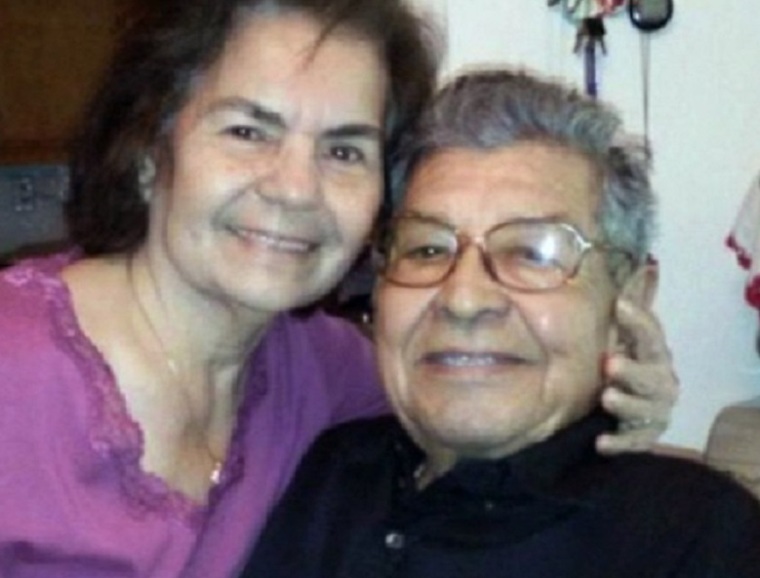 The family of an elderly couple who drowned with their four great-grandchildren in raging floodwaters from Tropical Storm Harvey in Houston, Texas, revealed they died holding hands as the children screamed for help trapped inside a sinking van Sunday.
"These were our babies," Virginia Saldivar, grandmother of the four children, told CNN. "It's unbelievable. A nightmare we can't wake up from."
The family members presumed dead were identified in a KHOU report as: Manuel Saldivar, 84, his wife Belia, 81, Daisy Saldivar, 6, Xavier Saldivar, 8, Dominic Saldivar, 14 and Devy Saldivar, 16.
Police say the elderly couple's son Samuel "Sammy" Saldivar, told them he was driving eastbound on Green River Rd. near John Ralston Rd. when rising water in Greens Bayou overcame the van in which they were traveling and swallowed everyone except the driver.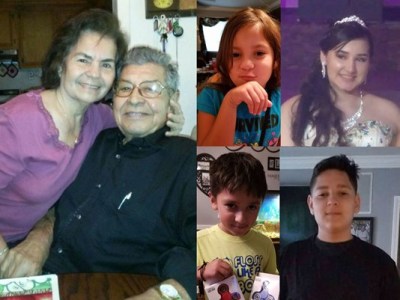 The driver's brother, Ric Saldivar, told CNN that Samuel told him that when he got to a waterlogged bridge over Greens Bayou while in the van, he wanted to turn back but his 84-year-old father demanded that he keep going.
Despite both their parents' affliction with Alzheimer's, Ric said when "Dad tells you to do something, you do it."
His brother, said Ric, made it across the bridge only to encounter a dip in the road on the other side. He lost control of the vehicle as it floated and it nose-dived into the bayou with everyone inside. Sammy was able to crawl through the driver's side window and grabbed a branch until he was rescued 45 minutes later. It was too late for his family.
"He was yelling at the kids to climb out of the back of the van; I'm sure they couldn't reach it," Ric said, recalling what Samuel told him. "He could hear the kids screaming, but couldn't push the doors open. That's what he keeps hearing in his head. And the van just went underwater and was gone."
He said his brother also told him that his parents were holding hands as they drove in the van.
"I can already imagine Dad holding Mom's hand real tight as the water rushed in," Ric told CNN. "I know they went to heaven holding hands."
The grieving family and authorities are now waiting for the storm to pass to go search for the bodies but Ric said his brother is not doing well after the ordeal.
"He's still blaming himself," Ric said. "He was trying to do the right thing to get them out of the flood ... and it just happened."
Texas officials said as of Tuesday evening, they believe at least 22 people have suffered storm-related deaths across Texas and expect that toll to rise in the days and weeks ahead.
Hundreds of people are still unaccounted for across the 18 hardest-hit counties. Officials are hoping this is just due to power outages and dead cell phones but they also acknowledge that at least some may soon be added to the list of those who passed.
"Unfortunately, when the water goes down and we start going door to door, we're prepared for the number of dead to go up," Sgt. Tim Cromie of the Dickinson Police Department told The Washington Post. "Although, we hope that it won't."