Election 2018 Polls: Will There Be a 'Blue Wave'?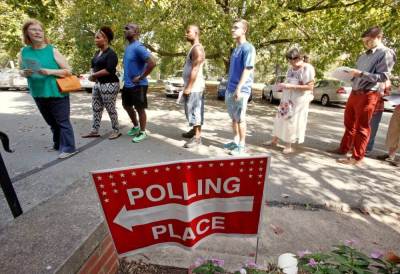 Come November, American voters will be going to the polls to determine local, state, and congressional leadership.
For some, it is an opportunity to further solidify President Donald Trump's federal efforts to "Make America Great Again" with a stronger Republican majority.
Others hope to see a "Blue Wave" that will propel the Democratic Party into strong majorities across both the Senate and the House.
What will happen when Americans go to the voting booths on Tuesday, Nov. 6? Here is what some current polling data has to say on the issue.