Election 2020: Biden leads but is he losing support?
RealClearPolitics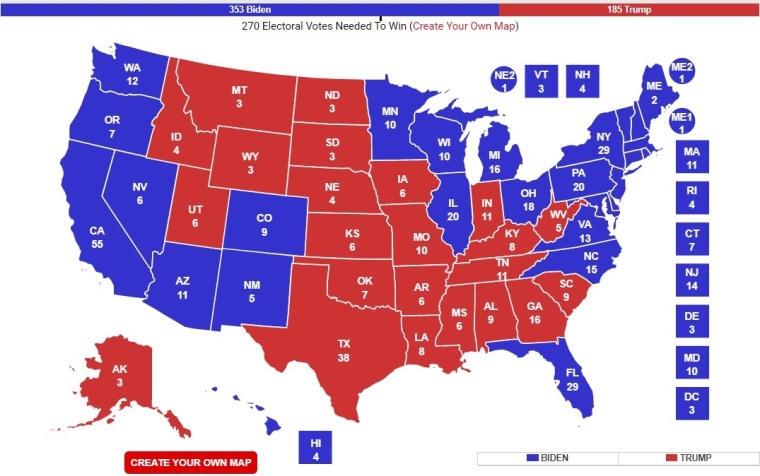 Political polling analysis website RealClearPolitics has a "no toss ups" map for the presidential election, which describes a scenario not including swing or "toss up" state results. 
The "no toss up map" gives Biden a decisive Electoral College victory, with the map, accessed Monday, giving him 353 points (well above the 270 needed to win) to Trump's 185.
This map shows Biden winning crucial swing states like Florida, North Carolina, Ohio, Pennsylvania, and Virginia, as well as all electoral points from Maine, which has a split electoral vote system.
This represents a slight increase from earlier this month, when the no toss up map predicted that Biden would get 352 points and Trump would get 184 points.