Elephants Escape Circus: 3 Elephants Go on Rampage in St Louis Damaging Cars and Trucks (VIDEO)
Elephants have escaped a circus in St Louis over the weekend wreaking havoc for locals, and causing damage to a number of vehicles as they stomped through the nearby areas.
According to reports, three female elephants managed to escape on Saturday afternoon from the Shine Circus in St Louis.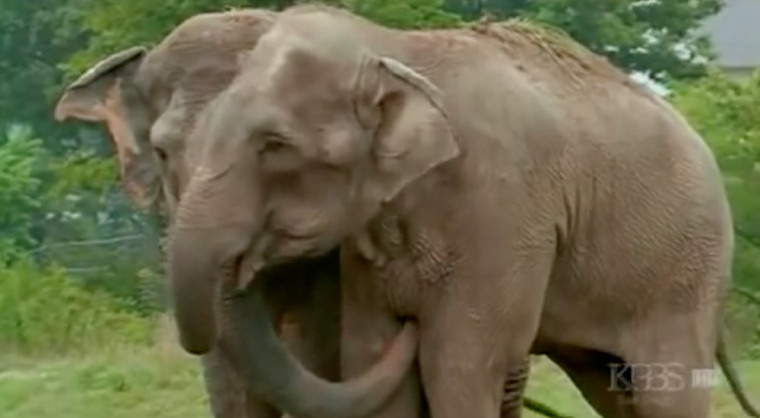 Authorities have confirmed that despite the extraordinary incident, nobody was reported as injured by the escaped elephants.
Reports describe that the elephants traveled at fast speed through the Family Area of the parking lot where the circus was set up, resulting in extensive damage to a number of nearby cars and trucks.
One eye witness, Sally Schmiz told KMOV: "These huge elephants literally went through these huge RVs. Then they went through two trucks breaking mirrors off, and panels off and breaking the windows."
Another eye witness Sally Schmiz Karyn Tunnicliff told KSDK, "We saw all these people running after them, and they were all screaming 'stop, stop,' and several of the circus people were trying to run alongside them."
Dennis Kelley, President of Moolah Shriners Circus, said in a statement: "The elephants were loose for a brief period. The handlers were able to occupy the animals and they are resting comfortably at this time."
Witnesses to the incident have described that the elephants were loose for nearly an hour before their trainers were able to get them fully under control and take them back to their holding area.