Elisabeth Elliot, Iconic Christian Missionary and 'Through Gates of Splendor' Author Is Dead; Exemplary Life Celebrated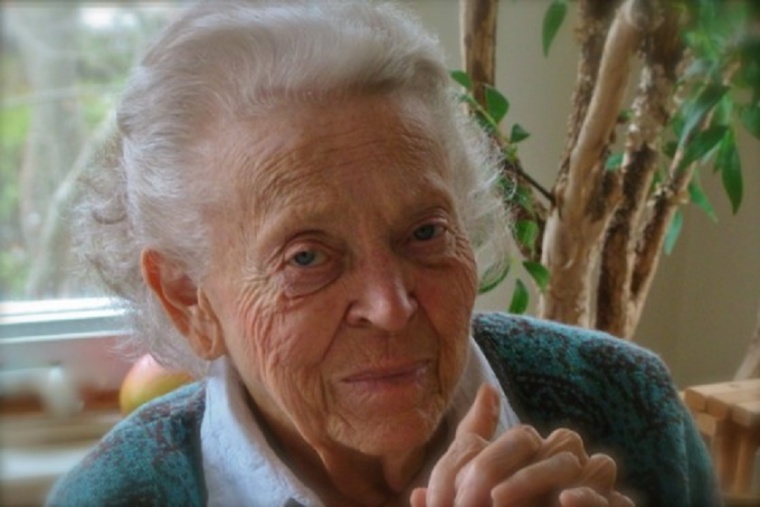 Iconic evangelical Christian missionary and prolific author Elisabeth Elliot, who continued to minister to the Auca tribe in Ecuador years after her first husband, Jim, and four other missionary workers were "speared to death" in the 1950s, died Monday after battling dementia for about a decade. She was 88.
There have been multiple reports on Elliot's Monday morning death and her status as one of the most influential women of the 20th century.
In a brief biography from her website, Elliot sums up the very difficult loss of her husband when their daughter was just 10 months old.
"A year after I went to Ecuador, Jim Elliot, whom I had met at Wheaton, also entered tribal areas with the Quichua Indians. In 1953 we were married in the city of Quito and continued our work together. Jim had always hoped to have the opportunity to enter the territory of an unreached tribe. The Aucas were in that category — a fierce group whom no one had succeeded in meeting without being killed," she explained.
"After the discovery of their whereabouts, Jim and four other missionaries entered Auca territory. After a friendly contact with three of the tribe, they were speared to death," she added.
Despite the murder of Jim and the other missionaries, however, the stoic missionary said she spent two years with the tribe after that.
"Our daughter, Valerie, was 10 months old when Jim was killed. I continued working with the Quichua Indians when, through a remarkable providence, I met two Auca women who lived with me for one year. They were the key to my going in to live with the tribe that had killed the five missionaries. I remained there for two years," she noted.
Some of Elliot's more popular books such as, Through Gates of Splendor (1957), Shadow of the Almighty: The Life and Testament of Jim Elliot (1958), The Savage My Kinsman (1961), and The Journals of Jim Elliot (1978), tell the story of her time together with Jim evangelizing Ecuador and tackling issues such as suffering, loneliness, singleness, manhood, womanhood, and family.
Her death triggered nostalgic memories from many Christian figures touched by her work over the years as well as a response from her alma mater, Wheaton College.
"The Wheaton College community joins with many others around the world in remembering alumna and pioneering missionary Elisabeth Elliot '48, who passed through gates of splendor into the presence of the Lord today," noted the college in a Facebook post on Monday.
John Piper, founder and teacher of desiringGod.org and chancellor of Bethlehem College & Seminary, called her death a "blunt sentence" Monday.
"At 6:15 this morning, Elisabeth Elliot died. It is a blunt sentence for a blunt woman. This is near the top of why I felt such an affection and admiration for her," he began in a blog post.
"Just like Jesus, and Jim Elliot, she called young people to come and die. Sacrifice and suffering were woven through her writing and speaking like a scarlet thread. She was not a romantic about missions. She disliked very much the sentimentalizing of discipleship," said Piper.
"The thread of suffering was not just woven through her words, but through her relationships. Not only did she lose her first husband to a violent death three years after they were married; she also lost her second husband, Addison Leitch, four years after her remarriage," he added.
Kay Warren, wife of Saddleback Church pastor Rick Warren, highlighted the enormous influence Elliot had on her life Monday.
"Other than my parents & Rick, no one has had a greater impact on my life than Elisabeth Elliott. Forever grateful," she noted in a tweet.
"On Earth, she married three times — her first two husbands preceded her in death — but from earliest childhood her deepest affections were for her Savior, and it was for Him that her soul yearned," wrote Warren later in a tribute on her blog in which she talked about how she was first introduced to Elliot's work as a teenager.
"I read The Shadow of the Almighty and Through Gates of Splendor by Elisabeth Elliott and my life was never the same. She wrote first of her husband, Jim, and four other passionate, dedicated young men who were martyred in the Amazon jungle by the Indians they were trying to reach for Christ. I was transfixed by the story of these five couples (and children) that let go of earthly ties to tell the Good News to some who might never otherwise hear of God's love," continued Warren.
"Their sacrifices, commitment, radical obedience, and willingness to risk death if necessary struck a chord in my 19 year old soul. I finished Through Gates of Splendor and saved up enough money to buy The Shadow of the Almighty next — the chronicle of Jim Elliot's life and journals. I read, constantly wiping the tears from my eyes so I could read the next sentence, and then cried even harder — and more than 40 years later those two books elicit the same response from me as they did sitting in my simple dorm room. Why? Because Elisabeth and Jim Elliott gave me a flesh-and-blood example of people in my generation who were willing to give their ALL to Jesus."