'Empire' Actor Trai Byers Dreamed of Acting at Bible Camp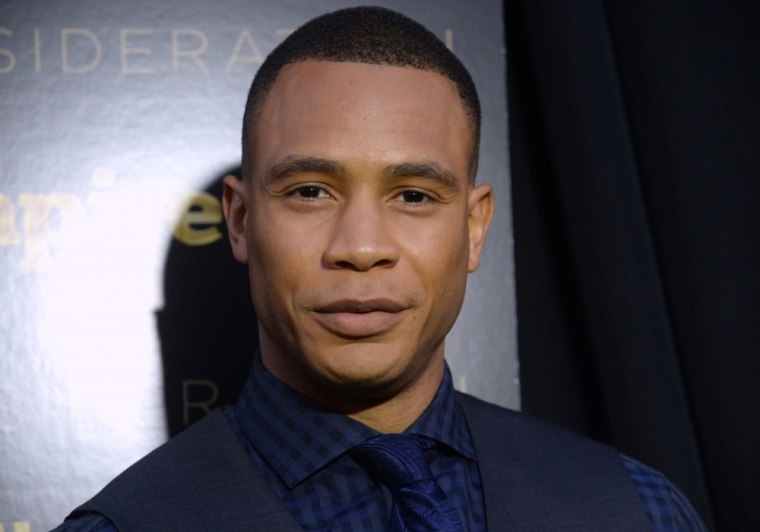 Before Trai Byers became a memorable character on the hit FOX show "Empire," he was dreaming about acting at Bible camp.
In an interview with Bleu magazine, the 32-year-old actor recalled the Christian camp being the origin of where his acting dreams were birthed.
"I'm told that as a kid at vacation Bible camp, [the church] asked me what I wanted to be and I said a movie star," Byers recalled. "The first performance I remember seeing and thinking, wow, this is somebody who is actually doing this for living. I'm not watching this in real life."
Byers portrays Andre, a bipolar man who is beginning his journey into Christianity on the show. He previously expressed his gratitude for being cast in the dramatic hip-hop series.
"I'm so proud, so happy, and so lucky to be a part of this cast," he wrote. "This show has started my career. See you in Season Three!"
Andre was first introduced as a villain on the show, before character development revealed unresolved childhood issues and a bipolar disorder. When he first appeared on the show, Byers received threats from fans who likened the actor to the character he played on television.
However, this reminded the actor to put his faith to practical use.
"On social media and on the street people were saying, 'if I see Trai on the street I'm going to slap him in the face.' Whether it's true or not, It's not a good thing to hear," Byers previously recalled to The Christian Post. "Ultimately knowing God and reading the word it helps with patience with people, understanding, empathy and sympathy that they might not have what I have. If God gave it to me, why not exercise it?"
Weeks later, it seems Byers' patience paid off after people familiar with the struggles of mental illness began to thank him for his realistic approach on the show. With Nielsen reporting that 21.1 million people tuned in to watch creator Lee Daniels' Empire Season 1 finale, Byers understands the responsibility that comes along with the platform he was given.
"I know a part of my journey now, the reason I'm an actor now, the platform that I have now, I'm supposed to share the Lord with people. All of us are disciples on some level," he told CP. "You don't have to be behind the podium to tell a story, connect with people and share the gospel."