This week in Christian history: English pope elected, Oberlin College founded, Vatican and USSR forge ties
This week in Christian history: English pope elected, Oberlin College founded, Vatican and USSR forge ties
First and only English Pope elected — December 4th, 1154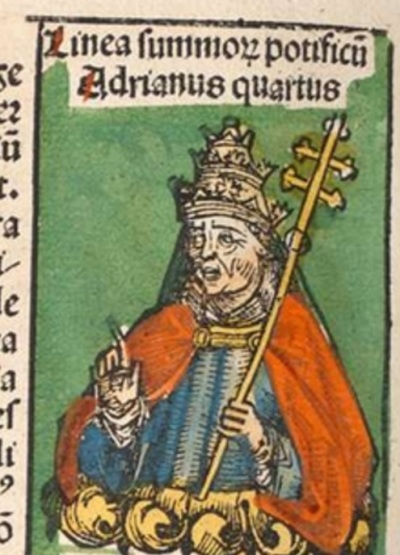 This week marks the anniversary of when Nicholas Breakspear was elected pope of the Roman Catholic Church, taking the name Adrian IV and becoming the first and thus far only Englishman to receive the title.
Born at Abbots Langley in Hertfordshire around the year 1100 and known for his success in reorganizing the Church in Scandinavia, Breakspear was elected to succeed Pope Anastasius IV. 
"It was not an easy time. In Rome itself the Vicar of Christ had to contend with a revolt led by Arnold of Brescia, demanding an end to the temporal power of the papacy. The new Pope laid the city under an interdict and Arnold was hanged," according to Richard Cavendish of History Today.
"There were problems with the Normans in the south and with the Holy Roman Emperor, Frederick Barbarossa. Adrian crowned him in 1155, but Frederick left the Pope in no doubt that as Emperor of Rome he intended to control Rome …"
In addition to being a reporter, Michael Gryboski has also had a novel released titled Memories of Lasting Shadows. For more information, click
here.