This week in Christian history: English pope elected, Oberlin College founded, Vatican and USSR forge ties
This week in Christian history: English pope elected, Oberlin College founded, Vatican and USSR forge ties
Vatican, Soviet Union establish diplomatic ties — December 1, 1989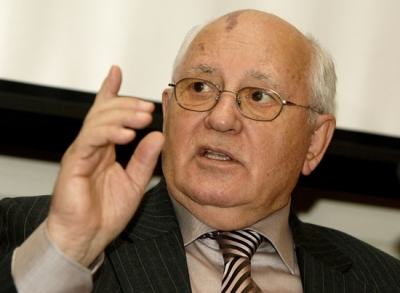 This week marks the anniversary of when the Union of Soviet Socialist Republics and Vatican City officially established diplomatic ties following decades of ideological conflict.
Soviet President Mikhail Gorbachev and Pope John Paul II met at the Vatican to formalize the relations, with the former promising to advance religious liberty in the Communist state.
"Of all the meetings with world leaders that Gorbachev has had since he became Communist Party general secretary in March 1985, today's was probably the most extraordinary," explained a Washington Post story from the time.
"The Soviet leader was escorted to the pope by six Swiss guards armed with pikes and dressed in multicolored uniforms designed by Michelangelo, members of what the late Soviet foreign minister Andrei Gromyko once called 'the world's least frightening army.'"
"In his brief speech after the meeting, Gorbachev praised what he called 'the high degree of mutual understanding' between the Soviet Union and the Holy See."
About two years after the announced diplomatic ties, the Soviet Union would officially disband.
In addition to being a reporter, Michael Gryboski has also had a novel released titled Memories of Lasting Shadows. For more information, click
here.