Episcopal Bishop Tells Church 'Take Gospel High Ground' Following Anglican Suspension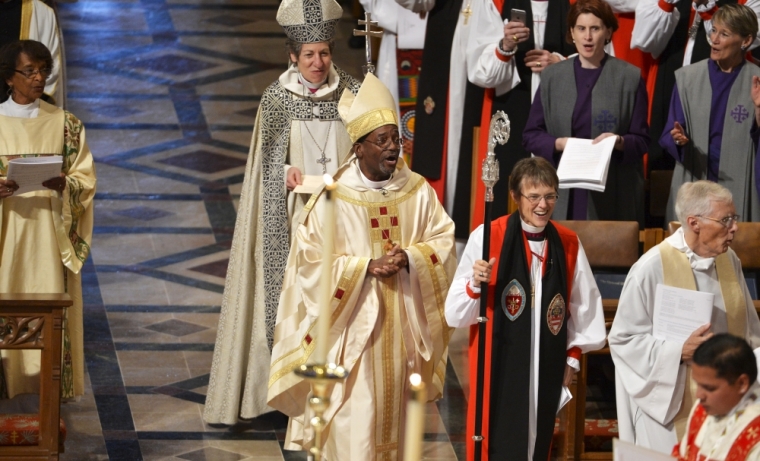 The Episcopal Church's Presiding Bishop Michael Curry told the denominational leadership they must "take Gospel high ground" following last month's Anglican Primate vote suspending the Church for its support of gay marriage.
In the opening speech at a meeting of the Church's Executive Council that took place last week in Fort Worth, Texas, Curry addressed the January vote to suspend TEC, saying,"Many Primates made their feelings clear, and we were equally clear that we are a house of worship for all people, and we were clear that we are not going to change," the Episcopal News Service reported Friday.
"We were not voted off the island. The result was an expression of profound disagreement and deep displeasure but not a breaking of relationship. We are part of the Anglican Communion."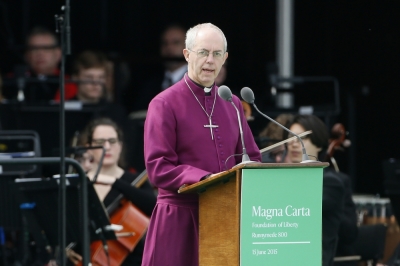 Curry also said told the Executive Council that he prayed "we will always be a house of prayer for all people."
"We will show the same love and honor for all people, for our church members who are gay, lesbian, bisexual and transgender, for those who agree and for those who disagree, and for our brothers and sisters who are part of the Anglican Communion," continued Curry.
"If we take that Gospel high ground, we may be able to bear witness to that love of Jesus by helping our Church and the Anglican tradition to truly become 'a house of prayer for all people.'"
For the past several years growing divisions have manifested within the 88 million-member Anglican Communion over the debate on homosexuality.
Generally, member churches like TEC and the Anglican Church of Canada have become increasingly accepting of homosexual behavior while member churches in the developing world remain opposed.
Last month a gathering of Anglican Communion Primates from across the global Church body voted to suspend TEC over its recent decision to bless gay marriages.
"Recent developments in The Episcopal Church with respect to a change in their Canon on marriage represent a fundamental departure from the faith and teaching held by the majority of our Provinces on the doctrine of marriage. Possible developments in other Provinces could further exacerbate this situation," stated the primates following the vote.
"We formally acknowledge this distance by requiring that for a period of three years The Episcopal Church no longer represent us on ecumenical and interfaith bodies, should not be appointed or elected to an internal standing committee and that while participating in the internal bodies of the Anglican Communion, they will not take part in decision making on any issues pertaining to doctrine or polity."
Since the vote, TEC and Curry have doubled down on their position in favor of gay marriage. At the Fort Worth meeting, Curry stated that "no one knows what will happen after the three years."
"Rabbi Friedman and others taught us that when we are in conflict, don't try to find quick solutions. You must find the points of clarity and stay in relationship with each other," added Curry.
"I think Rabbi Friedman called that maturity. That is a sign of potential maturity — capacity to disagree profoundly and deeply, and yet to stay on relationship in Christ."