Erica Campbell Questions the Value of Wedding Rings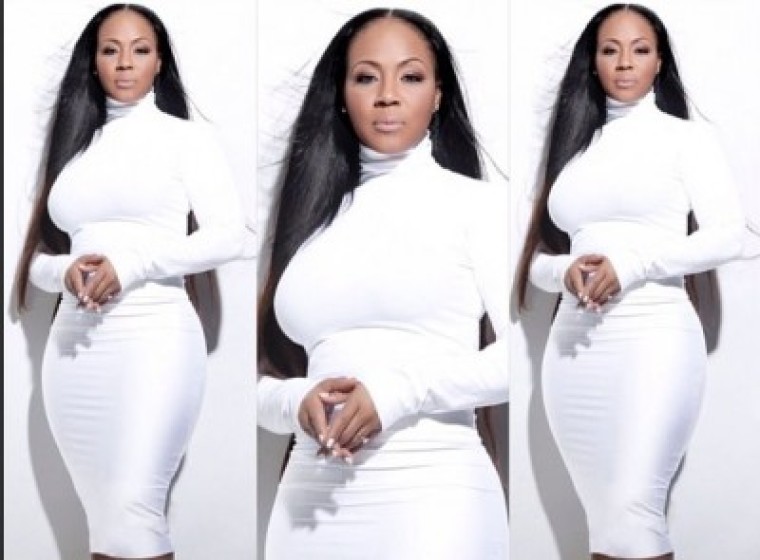 Erica Campbell, one-half of the Grammy Award-winning gospel music duo Mary Mary, recently sparked some dialogue on Twitter about the importance of a wedding ring.
Campbell, 42, decided to question her Twitter followers about the value they placed on a wedding ring.
"Awesome convo about Love vs. status. Would you care if your engagement ring was from Costco," she questioned on Twitter. "What if the quality is excellent? Costco has top of the line items, I actually shop there often! Not for jewelry but ijs."
Campbell went on to question people who needed to boast about where their wedding rings came from.
"Who tells where there ring is from? Why would you tell it," she asked Twitter followers. "To be impressive? If the ring is Tiffany but value of the relationship is .99."
The singer said she believed love should take precedence over status.
"You still Lost.. Love over Status!! I know how to live whether I have $ or not. And still have confidence in my relationship," she wrote. "Many ppl have $$$ weddings and relationship is crappola! Ijs focus on the love and God's design for your relationship not what ppl think..(SIC)"
Campbell has been transparent about her own marriage with her husband and MyBlock Records CEO Warryn Campbell in the past. The couple married in 2001 and have three children.
Last year Campbell appeared on Trinity Broadcasting Network's popular program, "Praise the Lord" where she revealed to fellow gospel singer CeCe Winans that her path to a happy marriage was not always easy. Campbell admitted that she was told not to rush into a relationship with her current husband after just ending an engagement with another man.
"When I met him, I had just come out of being somebody's fiancé and it was the wrong thing," Campbell revealed on the television program. "And my pastor was asking me 'Why are you in such a rush? Trust God. Wait on God.'"
Campbell said she waited on God for her current spouse, holding on to the scripture Proverbs 18:22, which reads, "Whoso findeth a wife findeth a good thing, and obtaineth favour of the Lord."
"And so I promised myself that the next guy that I met, that if he wasn't my he that findeth, I was like Lord, don't let me fall in love, don't let me like him, don't let me take his number Jesus, nothing," she recalled.