ERLC Apologizes for Video Equating Animals to Unborn Humans, Vows It Won't Happen Again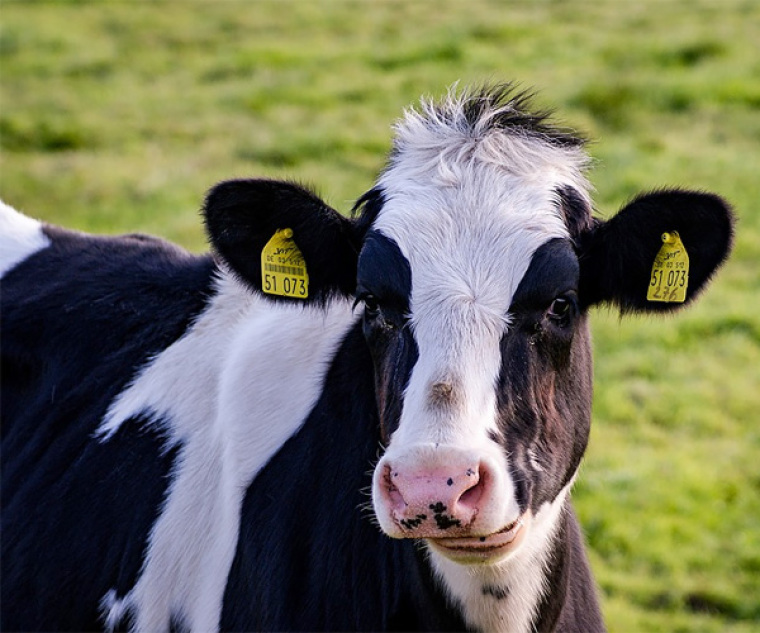 The Southern Baptist Convention's Ethics & Religious Liberty Commission has issued an apology for posting a video comparing animals to unborn babies, saying "only humans are created in the image of God."
As the convention's public policy arm often posts videos to help guide viewers on different moral issues of the day, the ERLC posted a 50-second video last week that featured Fordham University theology professor Charles Camosy.
Camosy, who has previously argued that Christians should become vegans, stated in the video that "nonhuman" animals "merit our serious attention" and went onto to equate mistreated animals to unborn human babies in danger of being aborted.
According to the Washington Post, Camosy stated:
"[Animals are] also vulnerable. They're also voiceless. They also are pushed to the margins because they're inconvenient, interestingly just like prenatal children are," Camosy said. "And there's a growing number of people who are pro-life in that they're anti-abortion, but also pro-life in that they want to stand up for the dignity of nonhuman animals."
The next day, ERLC Vice President for Communications Daniel Darling posted an apology on the ERLC website, explaining that the video was posted by someone on his team in error and without approval. Darling explained that the decision to post the video was "embarrassing" and an "honest mistake."
"Yesterday, the team I lead at the ERLC posted a video on our website about the way humans should think about animals," Darling wrote. "Bottom line up front: this video does not reflect our views on the subject. It was an accident and an honest mistake but an embarrassing one nonetheless, and I'd like to apologize for allowing this video to post and for the understandable confusion it created."
Darling further explained that the video that was uploaded was part of hundreds of hours of footage that ERLC captured at the annual March for Life in Washington, D.C. in January.
After the hours of video are edited by a contracted technician, Darling explained that the ERLC communications team combed through the hundreds of videos to decide which ones will be posted.
"Often, we'll find the videos useful and helpful, and we'll post them online. Occasionally, though, we'll review a video and choose not to publish it because it doesn't align with our mission," Darling stated. "In this case, this week, one of the members of my team accidentally posted this video which had not yet been reviewed, never would have been approved, and never should have been posted."
Darling further outlined ERLC's views and admitted that the mistake was "particularly embarrassing" for him because he just finished writing a book that he says makes the "exact opposite" argument.
"We believe what the Bible says about the unique dignity of human life. Only humans are created in the image of God. Only humans were described by Scripture as having been sculpted by God from the dust of the ground and knit together in the womb," Darling noted. "Only humans are the objects of Christ's sacrificial love on the cross."
Darling concluded by stating that he was not offering an excuse for what had happened but assured that it was "an instance of clumsiness." Nonetheless, Darling took full responsibility.
"This won't happen again," he stressed.
ERLC's mistake has come at a time when some Baptists have accused the commission of being corrupted by a "creeping liberalism" when it comes to the commission's embrace of social justice causes, Oklahoma Baptist University professor Alan Noble told The Washington Post.
"Right now, the ERLC is under the microscope of some Southern Baptists who are convinced that creeping liberalism is corrupting the commission and convention," Noble said. "When they heard an analogy made between unborn humans and animals, it set off alarms. But I don't think there was any reason to be alarmed. The ERLC is staunchly pro-life. They aren't going to claim that animals are ontologically the same as persons. However, in the interest of calming a senseless controversy, I understand why they pulled the video and apologized." 
In the spring, ERLC and The Gospel Coalition hosted a conference to honor civil rights icon Martin Luther King Jr. and the accomplishments of the Civil Rights Movement. However, the conference was criticized by some who feel the conference overlooked King's heretical views and sexual immorality. In fact, one leading theologian called the conference a "brief perfunctory whitewash."
It should be noted, however, that at least one speaker at the MLK 50 conference, John Piper, the chancellor of Bethlehem College & Seminary and founder of desiringgod.org, questioned MLK's theological beliefs. 
Through ERLC President Russell Moore, the commission has also spoken out on immigration issues as part of the seven-member Evangelical Immigration Table, a coalition of evangelical leaders who advocate for biblically reflective immigration reform.
Recently, the EIT sent a letter to Trump administration officials voicing concern with the dramatic reduction in refugees being admitted to the U.S. since President Donald Trump took office.
Additionally, many Baptists called for Moore to be let go from the ERLC because he stood as one of the most prominent evangelical critics to President Donald Trump during his 2016 presidential campaign.
At one point, Moore even suggested that Christians should vote for a third party candidate over the "lesser of two evils" in Trump or Democrat Hillary Clinton.
Moore issued an apology last March for using "harsh" words in his criticism.