ERLC's National Conference to Tackle Parenting in a Challenging Culture, Porn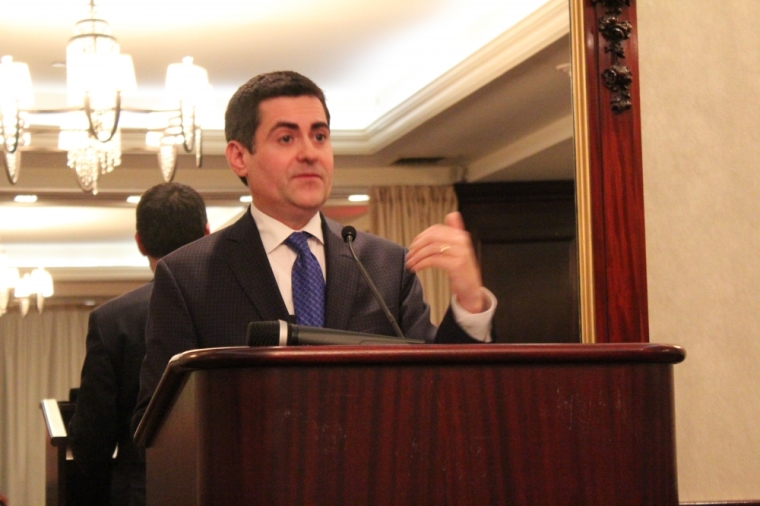 The Ethics & Religious Liberty Commission of the Southern Baptist Convention will be hosting a national conference on "Christ-centered parenting" in August.
"One of the areas we get the most questions about every day deals with parenting and living faithful lives in an increasingly challenging culture with increasingly complex questions," said Daniel Patterson, ERLC's vice president of Operations and chief of staff, in a statement to The Christian Post.
Even though the ERLC has many resources on raising Christian children, this is the first time that it is holding a national conference focused on the issue.
Noting that their purpose is to serve and equip churches, Patterson noted, "Our hope is to help serve pastors, leaders, and parents to engage the culture around them and the culture of their own home with the gospel."
More than 1,000 attendees are expected to attend the conference, which will take place at the Gaylord Opryland Resort & Convention Center in Nashville, Tennessee, on Aug. 24-26.
According to the conference's web page, organizers will help attendees with such issues as "Raising counter-cultural kids," "Addressing the problem of pornography," "Championing adoption and foster care," and "Making wise decisions on issues like sports and school," among others.
"What does it look like for moms and dads to be gospel-shaped parents in a shifting society? How can churches prepare parents to lead their children in a Christ-centered way?" statesthe conference page.
"Through plenaries, panel discussions, and breakout sessions, this conference will equip you to apply the gospel to many aspects of parenting."
Speakers scheduled for the conference include ERLC President Russell Moore, The Summit Church Senior Pastor J.D. Greear, The Jesus Storybook Bible author Sally Lloyd-Jones, and Focus on the Family President Jim Daly.
According to the Baptist Press, this is the fourth annual national conference organized by ERLC to address the aspects of a major issue.
Previous conferences addressed homosexuality and marriage, politics, and cultural engagement.