Euro 2016: British Soccer Star Daniel Sturridge Praises God for Game-Winning Goal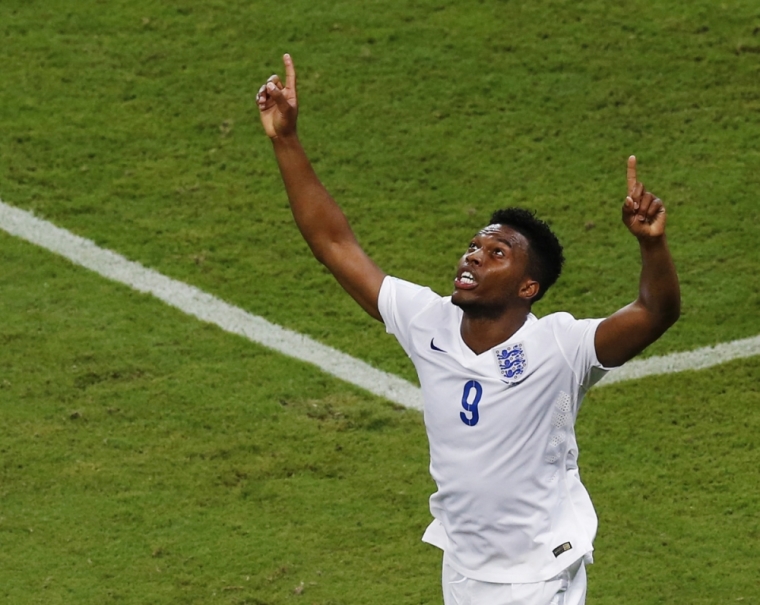 After scoring the game-winning goal in the final minutes of Thursday's contest against Wales, England striker Daniel Sturridge said during his postgame interview that it was God who allowed him to score.
The 26-year-old Sturridge, who plays professionally for Liverpool in the Premier League and entered Thursday's match as a substitute at halftime, scored the game-winning tally in injury time to lift England's national team to a 2-1 win.
Along with giving England its first victory at Euro 2016, Sturridge's goal kept England from suffering its second draw of the tournament and also put England ahead of Wales for the top spot in the Group B standings with one game to go before knockout stages.
In the postgame television interview following the game, Sturridge, a Christian athlete who does not hide his faith, was asked to describe how it feels to score the game-winning goal.
"It's a great feeling — unbelievable," he responded. "I am grateful for the opportunity from the gaffer [manager]. I am grateful to God for allowing me to score. It is a brilliant feeling to represent the country in a rivalry against another great country but it is a brilliant feeling."
Sturridge also mentioned how it was great that he gets to also share the moment with members of his family who traveled to Lens, France to watch him play.
"My brother has traveled over here, and my cousin," he explained. "For them to experience it with me, as well as the other traveling fans, it's a great feeling."
With traveling fans loudly and actively supporting both teams, Sturridge talked about the atmosphere of the stadium.
"It is crazy. There is only one more game in the group. Nobody is getting too excited, I am not getting too excited but the atmosphere was unbelievable," he explained. "There is not many games you get an atmosphere like this and a togetherness like this as well between the two countries."
Sturridge was asked in the interview whether or not he thinks he should start in England's next game against Slovakia on Monday.
"That's the gaffer's decision," he stressed. "I'll just perform to the best I can in every game."
Christian Today reports that in the 2014 World Cup, Sturridge pointed to the sky and mouthed the words "I love you Jesus and I praise you father" after he scored a game-tying goal against Italy.
The site also reports that when Sturridge won the Barclays Player of the Month in 2013 he quoted Philippians 4:13 on Twitter.
"I do all trough [sic] Christ who strengthens me," Sturridge wrote in his tweet. "Thanks to my teammates,family and the fans. I'm nothing without you #love."
Wilson Chowdhry, a London-based Christian human rights activist with the British Pakistani Christian Association, told The Christian Post that he "truly admires this young Christian. He keeps mentioning God and is Britain's only World Class footballer. Despite injury ravaged season for the last two years he has put his faith in God.
"His injuries have no doubt made him cling to God and helped develop his humility and passion," Chowdhry continued. "I thank God for the trials that have created such a unassuming gentleman — one who has not complained but has used those times for inner reflection. To me he seems like a modern day Job. I was moved by his thanks to God after he set up one goal and scored another to save England's blushes.
"So many Christians hide their faith in the UK afraid that it would undermine their position, yet here a young man unfairly dismissed by so many, openly rejoices in God's grace."