Euthanasia Rapidly Rising Every Year in Belgium; Catholics Warn Patients Are Killed Without Checks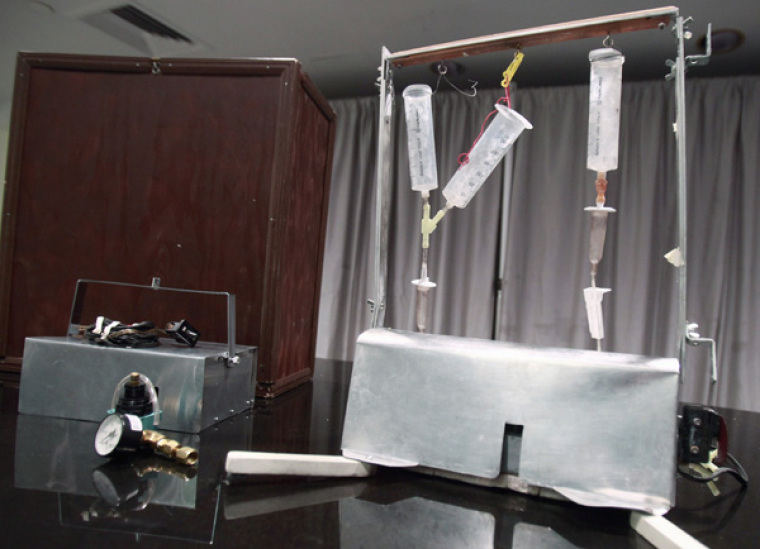 Roman Catholic Church representatives are warning that Belgium's controversial euthanasia law is being abused, with patients being killed without the proper legal checks.
Auxiliary Bishop Jean Kockerols of Mechelen-Brussels told Catholic News Service last week that it is not only the Church that is expressing its concerns, but doctors and medical professionals as well.
He pointed out that Federal Euthanasia Control and Evaluation Commission has failed to refer a single case of suspected abuse of the law for investigation.
"It's shocking that, 15 years since its creation, this commission has not referred a single file to prosecutors or condemned a single doctor," the Belgian church's Cathobel news agency said in a report.
"It is acting as judge and jury, and not fulfilling its role. It isn't broadening application of the law, but violating it."
It shared of one incident where a commission member resigned after a dementia patient was killed without consent, but the person's case was not referred to prosecutors.
Other complaints centered around the family of a 38-year autism sufferer, whose life was ended without the required documentation.
Health Ministry data reveals that euthanasia deaths are increasing by 27 percent annually in Belgium, where the practice has been legal since 2002.
Kockerols stated, "We're against euthanasia in every form, and the Church's official position is well known."
The bishop said that he is glad to see that debate in Belgian society over euthanasia practices is increasing.
"Even if there's little chance for now of legal changes, the Church can work on a moral and pastoral level with medical staff and support critical voices," Kockerols continued.
"We've been discussing tougher application of church rules to those who endorse euthanasia. But we also have to be prudent, considering each situation with its nuances."
Despite the Catholic Church's stated opposition to euthanasia, some groups, such as the Brothers of Charity, have been under fire for reportedly offering the practice at all 15 of its psychiatric hospital centers.
Pope Francis ordered an end to the arrangement when he found out about it in August 2017.
Rene Stockman, the charity's superior general, who delivered the letter from Francis at the time, said that "this is the very first time a Christian organization states that euthanasia is an ordinary medical practice that falls under the physician's therapeutic freedom."
"This is disloyal, outrageous and unacceptable," Stockman added.
The Brothers of Charity later explained that patients who request to die are granted such permission only if they are in a state of "unbearable suffering," though it did not reveal whether such procedures had actually been performed.