Is 'Evangelical Brand' Redeemable After Donald Trump? Tony Campolo Responds (Part 1)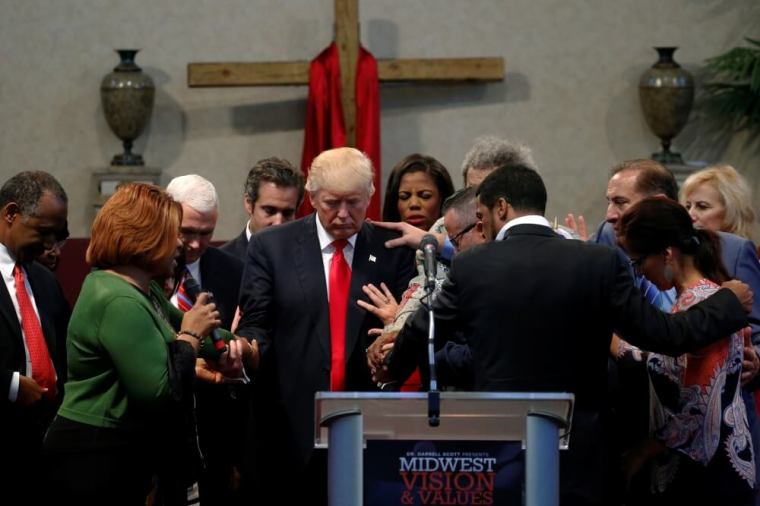 As Christians continue trying to find their place, and define what it is to be an evangelical under the Donald Trump era, best-selling author and evangelical preacher Tony Campolo has suggested that "the evangelical brand" has been irredeemably damaged in the eyes of the general public, and a new identity is needed.
"The thing is that the evangelical brand has suffered immeasurably because of its ordaining of Donald Trump as president of the United States. The fact is that some of these evangelical leaders, the really big ones, have said that God has ordained Donald Trump," Campolo said in a Monday phone interview with The Christian Post, calling that a "sad thing."
"To identify any political party with God, to identify any candidate with God is idolatry. It's like saying 'God conforms to my image, to my politics.'"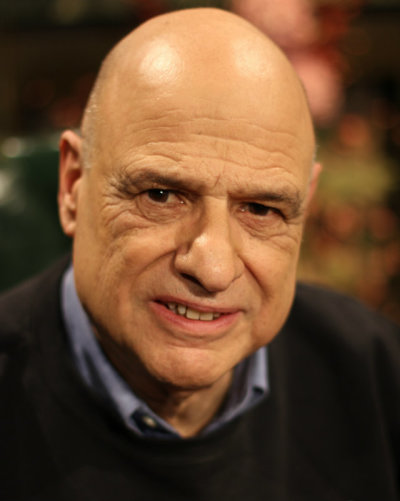 Campolo, along with a number of other prominent evangelicals, strongly opposed Trump throughout his campaign, and in a November New York Times op-ed wrote along with Shane Claiborne, president of Red Letter Christians, that the "evangelicalism of old white men is dead."
Various surveys after the election have shown that the majority of evangelicals voted for Trump. The Barna Group found that 79 percent of evangelicals voted for the Republican candidate, though exit polls initially said that number is closer to 80 percent, according to Five Thirty Eight.
Unlike most news reports, analysis from Barna suggested that Trump did not win more evangelical support than the 2012 Republican presidential nominee Mitt Romney. It stated that Trump's 79-percent mark with evangelicals "was actually the lowest level of evangelical support for a Republican candidate since Bob Dole lost to Bill Clinton in 1996."
Barna, which identified evangelicals based on if they agree on a set of beliefs, rather than by self-identification, the method of most exit polls, also separated those who do not qualify as evangelicals into non-evangelical born-again Christians and "notional Christians," or those who "consider themselves to be Christian but they have not made 'a personal commitment to Jesus Christ that is still important in their life today or believe that when they die they will go to Heaven because they have confessed their sins and accepted Jesus Christ as their Savior."
Barna suggested that those notional Christians played the biggest part in Trump's victory over Clinton, swinging their support from the Democratic Party to Trump's campaign last year.
"On average, notionals have given the Democratic candidate 58 percent of their votes. That trend was broken this year as Hillary Clinton took just 47 percent of the group's votes while Trump was awarded 49 percent," the analysis pointed out, calling it a "game-changer" for the Republicans.
Campolo told CP that he believes over 80 percent of evangelicals ended up voting for Trump, however, and despite a number of those believers voting reluctantly because they could not bring themselves to back Democratic nominee Hillary Clinton instead, the author admitted he finds the situation "difficult" to deal with.
Different organizations have sought to define what an "evangelical" is, with the National Association of Evangelicals explaining that evangelicals "take the Bible seriously and believe in Jesus Christ as Savior and Lord."
The NAE definition points to Historian David Bebbington and his summary of the characteristics of evangelicalism, among which are conversionism: "the belief that lives need to be transformed through a 'born-again' experience and a life long process of following Jesus," and activism: "the expression and demonstration of the gospel in missionary and social reform efforts."
Campolo said that when it comes to beliefs, he still identifies as an evangelical, but said that the term needs to be defined very carefully:
"An evangelical is someone who believes that the Bible was inspired by the Holy Spirit, and it was not of human origin. An evangelical believes in the doctrine of the Apostles' Creed, and believes salvation with eternal life is contingent upon having a personal relationship with the resurrected Jesus."
Conservative evangelicals, such as Russell Moore, president of the Ethics & Religious Liberty Commission of the Southern Baptist Convention, have also struggled with the "evangelical" label in light of Trump. In a February 2016 Washington Post op-ed, he admitted to having problems describing himself as an "evangelical," and found himself using "gospel Christian" instead.
Moore said that this was partly due to the media's failure to distinguish between churchgoers and those who self-identify as "born again" or "evangelical," and partly due to other evangelical leaders, who he accused of staying silent when "evangelicalism is associated with everything from authoritarianism and bigotry to violations of religious freedom."
Still, Moore vowed to not give up on the "evangelical" identification.
"Evangelical is a magnificent word — a word that resonates with the gospel dissent of Martin Luther and the gospel crusades of Billy Graham. More than that, it is rooted in the New Testament itself that tells us that Jesus saves," he argued at the time.
Campolo listed out in his interview with CP several crucial topics on which he finds that Trump and his policies break from the Christian faith, such as the environment, which he described as a "big religious issue."
"I think on that issue, Trump does not come down where I hope Christians would come down — recognizing that God's creation is a sacred trust, and we have violated it," he said. "I think the issue of poverty — he doesn't exactly represent somebody who deals with poverty as I think a Christian should."
The preacher also accused Trump of alienating a big sector of the Muslim community by comparing them to terrorists, which he said is a concern for evangelicals who are engaged in missionary work.
"We want to win people for Jesus Christ. When we define them (Muslims) in such negative ways, we find it very difficult" to share the Gospel and God's love with them, he suggested.
Campolo warned that the evangelical community has allowed itself to get "sucked into this anti-Muslim mindset," but insisted that "perfect love casts out fear," as found in John 4:18 in the Bible.
"We can't tell a group of people that we love them in the name of Jesus, if we approach them with great fear. I worry about our evangelical witness with Muslims, given that Trump is now identified as the leader of evangelicals in many people's minds."
He went on to criticize Trump on a number of other issues as well, such as Trump's refusal to admit to his errors even when there is no evidence to back up his claims.
He pointed to comments made by Trump at the Family Leadership Summit in Iowa in July 2015, where the billionaire businessman remarked, "I'm not sure I have ever asked God's forgiveness. I don't bring God into that picture."
Campolo responded to that: "That should send shivers up one's spine. I can't imagine what evangelicals would have said had Hillary Clinton made that statement."
The author argued that with the majority of evangelicals voting for Trump despite all of that, it tells the general public is that the evangelical brand "is married to the extreme right-wing of the Republican Party."
He acknowledged that many of those evangelicals could not bring themselves to vote for Clinton and her pro-choice and pro-abortion stance, however.
"Evangelicals thought about the millions and millions of infants that would be slaughtered, and so they thought 'with all that I dislike about Donald Trump, I think I have to vote for him, because at least he will appoint a Supreme Court justice who is pro-life.'"
Still, Campolo positioned that people outside the evangelical church have come to view evangelicals very negatively, associating them with a "homophobic, anti-feminist, anti-environmentalist, militaristic" image.
"We're heading in a direction where we can't even use 'evangelical' anymore," he said, suggesting that efforts by himself and others to redeem the word have not been enough.
Campolo revealed that people have been signing up to the Red-Letter Christians movement and visiting the website in "record numbers," which gives the words of Jesus more authority than the rest of the Bible, as detailed in a separate interview Campolo did with CP in October 2016.
"I think we do need to come up with a new identify, because the identity we have in the general populace, has in fact disintegrated," he concluded.
In part two, CP spoke with Vernon Burger, who partly agreed and partly disagreed with Campolo's asessment of the "evangelical" label.